For The Love Of StoriesBig Finish produce fantastic full-cast audio dramas for CD and download.
Doctor Who: Lucie Miller will return!
13 February 2016
Eighth Doctor companion Lucie Miller, played by the highly acclaimed Sheridan Smith, will return in April for a brand new Short Trip adventure...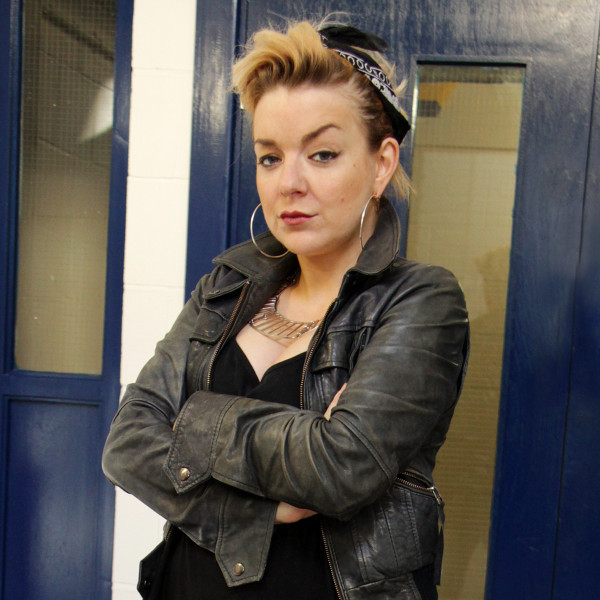 Revealed live on stage at Gallifrey One 27 by Big Finish Executive Producer Jason Haigh-Ellery, April's downloadable Doctor Who – Short Trips story will see the return of Sheridan Smith as Lucie Miller – reprising her role for the first time since 2011's Doctor Who: To The Death.
'I have missed Big Finish,' Sheridan says, 'And I have missed playing Lucie – I can't tell you, honestly, those years of playing her with Paul McGann were so much fun. I'm very grateful and happy to be back in the studio. The fans have been great, they've really taken to her, they write lovely messages to me on Twitter. I've missed her!'
Lucie Miller accompanied Paul McGann's Eighth Doctor through four series of Doctor Who stories for Big Finish - even getting name-checked in the Eighth Doctor's TV finale, The Night of the Doctor. The new story, Doctor Who: The Curse of the Fugue by Alice Cavender, pitches Lucie and the Doctor into events at an old people's home during Britain's bleak and power-cut ridden winter of 1973.
For Short Trips producer Ian Atkins, it's a dream come true. 'I love what the creators of Lucie did with that character – someone you just so enjoyed travelling with as she saw the universe. She has a huge heart, bravery, and a quip for every occasion, and that range was what brought me to the Big Finish fold, years (as with many, many others) before I started working for them. So when I first got producership of the Short Trips range, and director Lisa Bowerman and I had a big "wish list" meeting, doing some Lucie Miller stories was top of that list. And that meant getting Sheridan on board.'
Since working with Big Finish, Sheridan has gone on to receive an OBE, a BAFTA for her performance in Mrs Biggs, two Laurence Oliver Awards for Legally Blonde and Flare Path, and acclaimed appearances in Cilla, Inside Number 9 and The C Word.
'And yet when the call came to come back and lock herself away in a recording booth in London,' enthused Ian, 'she couldn't have been kinder in working to find time in what is an insanely busy schedule. Her love and memory of the character couldn't be stronger, and within minutes of her arrival, Lucie was saving the day again. It's a tribute to the original work done by Alan Barnes, Nicholas Briggs, Jason Haigh-Ellery and Barnaby Edwards (amongst many others) that she was so keen to come back.'
Writer Alice Cavender, (who had previously written for Lucie Miller in two Subscriber Short Trips) echoed Ian's sentiments : 'I remember how an understandably grumpy Lucie Miller first found her feet in the TARDIS and how she grew through her travels,' says Alice. 'She stole my heart as she revealed her vulnerability, warmth and grit, finding new purpose alongside the Doctor, so I wanted to touch on those qualities again. It was incredible hearing Sheridan give life and emotion to the story's characters and amazing to hear Lucie Miller venting her spleen once more!'
'Lucie has and always will be very close to my heart,' says Big Finish Executive Producer Nick Briggs. 'I was there on the day Alan Barnes came up with her character and I was able to suggest several elements of her story. Then Alan, Barnaby Edwards and I worked very hard together in shaping her character across four series of adventures. Most important of all was Sheridan's input. When we witnessed the brilliance of she could do, we fed that back into the writing, so that Lucie just grew and grew. It's great to have her returning to Big Finish, and, who knows, perhaps these great Short Trips readings will lead to Lucie making a full-cast return to us one day. There are, after all, many opportunities during her long story with the Eighth Doctor that give us a chance to revisit her era and insert new adventures. But I can confirm there are definitely no plans to reverse her fate in To The Death.'
Doctor Who: The Curse of the Fugue will be released in April 2016 – with Sheridan also returning in 2017's Doctor Who: Flashpoint by Andrew Smith, where Lucie will cross paths with futuristic gangsters on the planet Cerberin. More details and a release date for this second Short Trip will be coming soon.
You can listen to Sheridan speak about her return in a brand new Big Finish Podcast. Click the player below to listen now!
Both new series of Doctor Who – Short Trips can be bought as Subscriptions for a money-saving £30 each, for 12 downloads each instantly available on the day of release. The most recent release has been Doctor Who: Gardens of the Dead, by acclaimed novelist Jenny T Colgan and performed by Mark Strickson. Other upcoming instalments include Doctor Who: The Sporting Life written by Una McCormack and read by Peter Purves and Doctor Who: Lost and Found by read Penelope Faith and read by Anneke Wills.