For The Love Of StoriesBig Finish produce fantastic full-cast audio dramas for CD and download.
Doctor Who: The Early Adventures Announced!
8 February 2013
Big Finish Productions will be launching a brand new audio range in 2014. Doctor Who: The Early Adventures will comprise four-part stories starring the surviving lead cast members from Doctor Who's black and white era.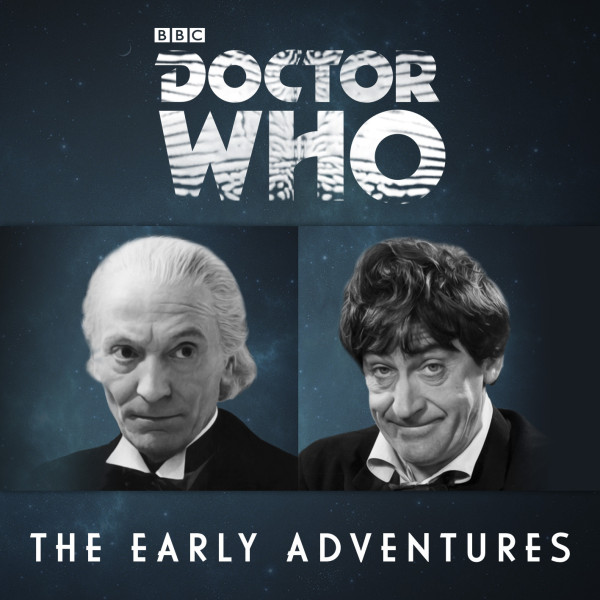 "While working on The Lost Stories, we fell in love with releases like Farewell, Great Macedon and The Masters of Luxor, which combine narration with dialogue," says producer David Richardson. "I suggested to executive producers Nicholas Briggs and Jason Haigh-Ellery we could use that format to tell new stories for the First and Second Doctors, pushing the full cast elements in order to create big, impressive productions.
"The scripts for the first four Early Adventures are now in, and it's so exciting to bring the early days of the series back to life in this way. The aim is for these to feel like lost television soundtracks. The first series will comprise First Doctor tales, and will feature an historical, a trip into outer space, a beautifully reflective character piece… and the return of a classic villain from the early years!"
Big Finish has also revealed that three of its Doctor Who audio ranges will be reaching their grand finales.
Doctor Who: The Lost Stories, the adaptations of scripts originally devised for television but never made, will end in December after a short final run of stories for the first three Doctors. Gallifrey, the much-loved spin-off centred on Romana and Leela on the Time Lord homeworld, concludes in spectacular style in October with series six. And The Companion Chronicles, adventures narrated by the Doctor's friends, will end their monthly run in June 2014.
"It's always sad to say goodbye to something, especially if they are popular," says Nicholas Briggs. "But at Big Finish we feel we must always be moving forward, and finding new ways to tell exciting Doctor Who stories on audio."
For those whose current subscription will leave them fewer than six releases from the end of the Companion Chronicles, we've added a four-release Final Season sub so it won't be necessary to buy up to five titles at full price.