For The Love Of StoriesBig Finish produce fantastic full-cast audio dramas for CD and download.
Eighth Doctor Special Offers
11 May 2018
This weekend you can save 50% off titles featuring the Eighth Doctor played by Paul McGann, from the beginning of his travels with Charlotte Pollard back in 2001 to the epic four part saga, Doom Coalition.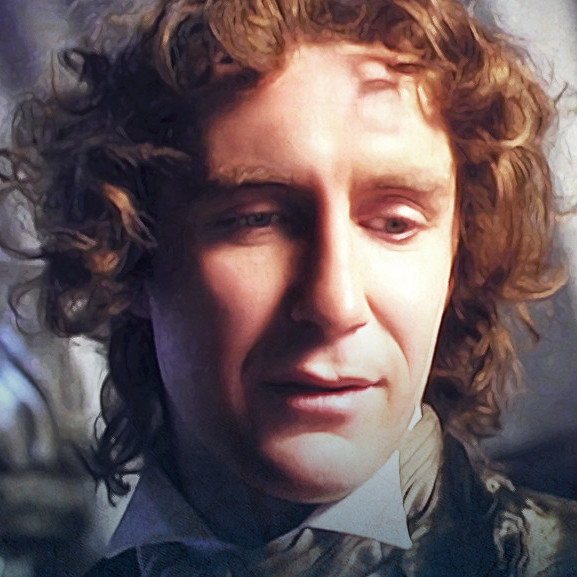 From now until 23:59 UK Time on the 17th of May 2018, you can save 50% on many of the Eighth Doctor Adventures releases, Eighth Doctor stories in the Doctor Who Main Range, and the award winning Dark Eyes and Doom Coalition box sets.
The Eighth Doctor Adventures (first broadcast on BBC Radio 7, New Year's Eve 2006) are an excellent jumping on point for new listeners as Paul McGann's Eighth Doctor starts another phase of his adventures with a brand new companion played by Sheridan Smith, Lucie Miller.
Starting after the Eighth Doctor Main Range tales, it's a brand new set of adventures with several returning villains and all-star casts. These adventures start with an Eighth Doctor encounter with the Daleks in Blood of the Daleks, which stars Hayley Atwell and Anita Dobson in a truly terrifying introduction into the world of the Eighth Doctor.
Doctor Who: Dark Eyes (Winner, Best Online Drama, BBC Drama Awards 2014) was written and directed by Nicholas Briggs.
The Eighth Doctor is a man dealing with loss and hunting for new meaning in his life. He is looking for hope. But instead, he finds himself on a mission.
The Time Lords have uncovered terrifying fragments of an insane plot to destroy the universe. And somehow, at the centre of that plot is one, random female in Earth's history, Molly O'Sullivan.
And after the apocalyptic events of Doctor Who: Dark Eyes, the Eighth Doctor and Liv Chenka (played by Nicola Walker) continue their adventures in space and time in Doctor Who: Doom Coalition.
An ancient danger is stirring under the citadel of Gallifrey. The Eleven - a insane Time Lord who has retained his previous personalities - has escaped, and the Time Lords are powerless to stop him. Now the Doctor, Liv and their new friend Helen Sinclair are the universe's only chance of survival.
In addition, we are also offering several discounted bundles (not the individual releases) of the Eighth Doctor's adventures in the Doctor Who Main Range, with companions Charlotte Pollard, C'Rizz played by Conrad Westmaas and Mary Shelley, the gothic author, played by Julie Cox.
Enter code EIGHT50 at the checkout to save 50% on the Eighth Doctor Adventures, and the award winning sagas Dark Eyes and Doom Coalition. Please note, the offer code does not work with any bundles, which have been manually updated to reflect this offer.
In addition you can also take advantage of savings on the Eighth Doctor in the Doctor Who Main Range (available in bundles only).
These offers expire at 23:59 UK Time on the 17th May 2018, so don't miss out!
And don't forget, the Eighth Doctor continues his adventures with Helen and Liv Chenka in Doctor Who – Ravenous: the first box set in the series was released in April.