For The Love Of StoriesBig Finish produce fantastic full-cast audio dramas for CD and download.
Fourth Doctor Series 7 News
11 February 2017
In 2018 the Fourth Doctor will confront one of his greatest foes again as Sutekh, the Destroyer of Worlds, returns in a brand new four-episode audio production. It's just part of a season that includes the return of the Robots of Death, an alternate life for Leela and a new shape shifting villain†¦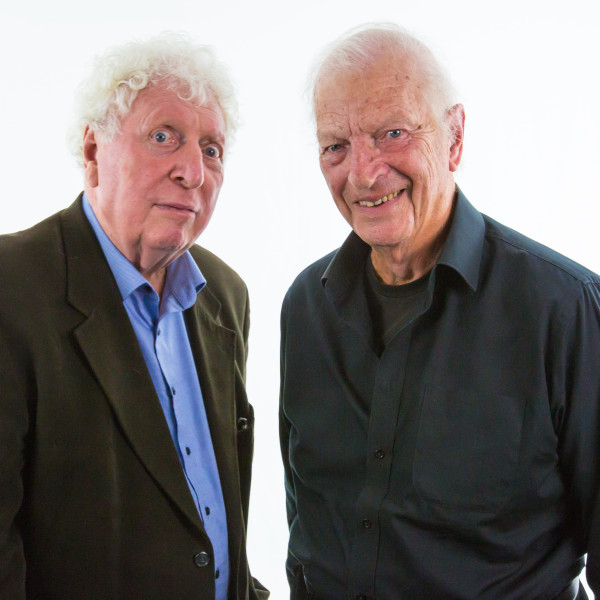 Series Seven of The Fourth Doctor Adventures will be told across two box sets, kicking off the first run of four stories in January with The Sons of Kaldor by Andrew Smith, in which the Doctor and Leela arrive on a seemingly deserted ship where the sole surviving member of the crew is in suspended animation, and robots from Kaldor tend to the systems. But something is outside - and it's trying to get in… Martha Cope (Bad Wolf) plays Commander Lind, and Oliver Dimsdale (Grantchester) is Rebben Tace.
'I love Andrew's script,' says producer David Richardson. 'It takes certain elements from The Robots of Death and spins them off into an exciting and brand new direction, one that is full of twists and turns. Listeners are in for a treat!'
The Crowmarsh Experiment by David Llewellyn finds Leela waking up in a scientific institute on Earth, where, known as Dr Marshall, she has undergone a psychological experiment. But Marshall's dreams have taken over - she actually believes she is Leela of the Sevateem, and Dr Stewart (Tom Baker), Dr Holman (Julian Wadham), Linus Strang (Dan Starkey) and her husband Colin Marshall (Damian Lynch) endeavour to convince her of the truth. Cathy Tyson (Mona Lisa) also guest stars as Jennifer.
'This is a fascinating tale,' explains David Richardson, 'and it brings back actors from previous stories, in twists on their original characters. Leela meets Marshall again, the man she would have married, and has the chance to settle down and be happy. But is it all too good to be true?'
The travellers visit Chaldera, a world that has reached the limit of its resources, in The Mind Runners and The Demon Wakes by John Dorney, which introduce an enigmatic new villain known only as Mr Shift (Andy Secombe). Josette Simon (Blake's 7) guest stars as Taraneh.
Box set two is released in May and opens with Shadow of London by Justin Richards, in which the TARDIS lands in the capital city… but it's not how the Doctor remembers it. Beneath the facade lies a dangerous experiment - and a creature that is on a killing rampage. Darren Boyd (Bridget Jones's Baby) plays Hemmings, the head of a secret training facility…
The second story remains under wraps, but the series culminates with Kill the Doctor! and The Age of Sutekh by Guy Adams, which sees the long-awaited rematch between the Fourth Doctor and Sutekh. Gabriel Woolf (pictured above with Tom Baker) returns to voice the Egyptian God and Sophia Myles (The Girl in the Fireplace) plays Rania Chuma.
'Guy's scripts tell a dark and visceral tale, unflinchingly illustrating the power of Sutekh's insanely evil abilities,' says director Nicholas Briggs. 'The stakes are so high in this story that it feels as though good will never triumph. It's a remarkable piece of work, and with such a fabulous cast, I can't wait to hear it come to life.'
The seventh series of Doctor Who - The Fourth Doctor Adventures is released as two four-story boxed sets in January and May 2018, each priced at £20 on Download and £25 on CD, or together in Subscriptions for £40 and £45 respectively. All eight stories can be individually bought on Download for £8.99 each.
The Robots of Death are also in this month's Big Finish Listeners title Doctor Who - Robophobia, available all month for just £2.99 on Download. And Sutekh confronted the Seventh Doctor and Professor Bernice Summerfield in Doctor Who - The New Adventures of Bernice Summerfield: The Triumph of Sutekh.