For The Love Of StoriesBig Finish produce fantastic full-cast audio dramas for CD and download.
Doctor Who: Friends of the Tenth Doctor
29 October 2015
The Tenth Doctor and Donna are coming to Big Finish - and today we're taking a look at some of the special guests who will be joining them...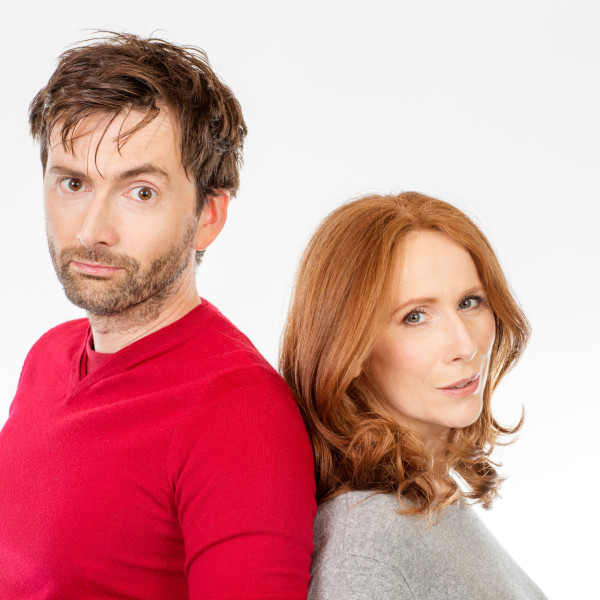 David Tennant and Catherine Tate will be reprising their fan-favourite roles in Doctor Who: The Tenth Doctor Adventures available from May 2016. Joining them across three brand new stories is a stellar cast of guest stars, many of whom will be familiar to long term Big Finish listeners.
Opening story Doctor Who: Technophobia by Matt Fitton sees the travellers team up with Bex - played by Niky Wardley (Eighth Doctor companion Tamsin in Doctor Who: The Eighth Doctor Adventures). She's joined by Rachael Stirling (Doctor Who: The Crimson Horror, Doctor Who: Dark Eyes 4), Chook Sibtain (Doctor Who: The Waters of Mars, Doctor Who: The Feast of Axos), Jot Davies (New Tricks, Casualty) and Rory Keenan (The Worlds of Doctor Who, Doctor Who: The Darkness of Glass)
Then in Jenny T Colgan's Doctor Who: Time Reaver, Dan Starkey (TV's Strax) and Terry Molloy (TV's Davros) lead a guest cast including Alex Lowe (Doctor Who: Find and Replace, Jago & Litefoot: Series 1), Sabrina Bartlett (Doctor Who: Robot of Sherwood) and the legendary John Banks (Survivors, Doctor Who - The War Doctor 1: Only The Monstrous, Doctor Who: The Lost Stories and countless other productions!)
Finally, in Doctor Who: Death and the Queen by James Goss, Donna Noble's marriage to the charming Rudolf (Blake Ritson – Doctor Who: The Fourth Doctor Box Set, Doctor Who: Gods and Monsters) is opposed by Beth Chalmers (The Seventh Doctor's companion Raine), Alice Kreig (Star Trek: First Contact, Doctor Who: Phantoms of the Deep) and Alan Cox (Doctor Who: The Roof of the World, Doctor Who: The Second Doctor Box Set).
Doctor Who – The Tenth Doctor Adventures will be released in May 2016 - exclusively on the Big Finish website. Each of the three titles are available to pre-order separately today for just £10.99 on CD or £8.99 to download. A bundle of all three titles is also available for £25 on CD and £22 to download!
All three stories are also available in the Doctor Who: The Tenth Doctor Adventures Volume 1 – Limited Edition set. Limited to just 5,000 copies and available exclusively from bigfinish.com, this lavish book-sized box set includes exclusive artwork, photography, articles and a one-hour documentary featuring interviews with the stars and production team. You can pre-order the set today at the special price of £30 on CD or £25 to download – offering a £5 discount against the release price!