For The Love Of StoriesBig Finish produce fantastic full-cast audio dramas for CD and download.
Graceless 4 - More Details!
3 December 2016
Abby and Zara are back in Graceless - and so are Ciara and Laura!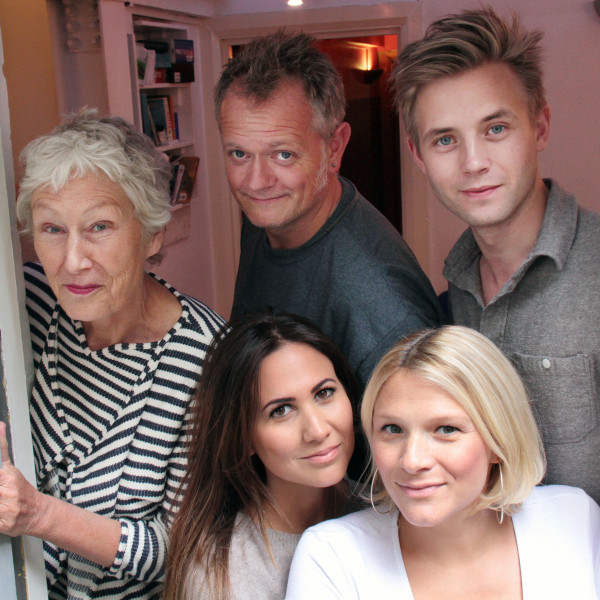 Big Finish is pleased to reveal full story details for the forthcoming Graceless 4 – and to confirm that Ciara Janson and Laura Doddington will return to the roles of Abby and Zara.
"The prospect of doing a series of Graceless without Ciara and Laura just didn't bear thinking about," says producer Mark Wright. "They are Graceless – much of the spark and wit in the series comes from their relationship, which has been developed since the original Key2Time trilogy. They are very much front and centre for the series, while Annie Firbank and Siân Phillips take on the roles for Part One when we first catch up with them."
Graceless 4 will take Abby and Zara from the end of their lives to the end of time in four brand-new episodes:
4.1 The Bomb
There's a legend told in a town by the sea, about two wicked sisters who died to save the world. Now the world faces another catastrophe and there's no one to turn to for help. Which is bad news for Joy and Amy, and their grandchildren...
4.2 The Room
Buried under steel and iron and concrete, and protected by high security, there's a secret room. From here, General Onora Cormorant directs the Gloit forces as they wage war across the whole planet. But stopping the war will take much more than just getting into that room...
4.3 The Ward
For more than a decade, Space Dock has had an exemplary health and safety record, not least because of the wicked sisters working in its hospital, bringing the dead back to life. But what are they really doing there, and what's it got to do with one poor nurse's love life?
4.4 The Dance
In the flood and the fire / In the heart of the sun / We were lost, we were dying / We have only begun / And the rest of the song / Remains to be sung / So we'll dance through the night / And the dawn never comes... / Just the two of us.
In addition to special guest stars Annie Firbank and Siân Phillips, the guest cast includes Counter-Measures' Hugh Ross, Adam Newington, Nichola McAullife, Carol Starks, Petra Markham, Carolyn Pickles, Richenda Carey, Duncan Wisbey and Dan Starkey as Chaff.
Graceless 4 is due to be released in January 2017 and is available to pre-order for £25 on CD and £20 on Download. Check out the entire range here.