For The Love Of StoriesBig Finish produce fantastic full-cast audio dramas for CD and download.
Hugh Fraser's President Returns to Blake's 7 - Hear The Trailer Now!
11 January 2015
A new trailer and some guest cast details for March's Blake's 7 full-cast adventure are now available...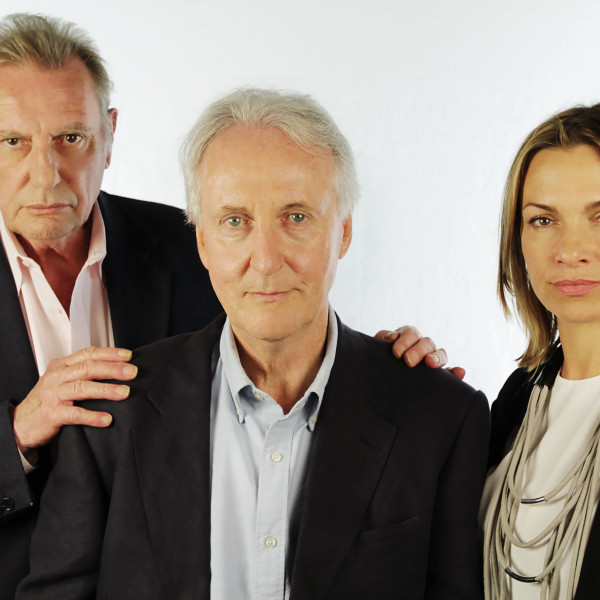 Big Finish are pleased to reveal that fan-favourite Hugh Fraser is to return as the Federation President in March's full cast Blake's 7 audio adventure, Devil's Advocate.
Hugh previously played the villainous despot in last year's Cold Fury and Caged. He now returns in an exciting thriller that sees the former President deposed by Servalan and fleeing for his life in the company of his loyal aid Pelora, played by Simone Lahbib (Bad Girls, Da Vinci's Demons)
Blake's 7 - Devil's Advocate, by Steve Lyons, puts the loyalty of one member of the Liberator crew to the test:
When Del Tarrant joined the Liberator he thought he'd left his past behind him – the gallant Federation officer with friends in high places.
But the past has a habit of catching up on you.
A man the Liberator crew thought dead crosses their path, now a fugitive on the run. The former President of the Terran Federation.
He brings talk of an alliance, of a brave new future – but is Avon prepared to make a deal with the Devil?
Click on the story links to hear the brand new trailer.
Blake's 7 - Devil's Advocate is available for pre-order now and the series comes to an exciting conclusion in Blake's 7 - Truth and Lies. A specially-priced Subscription for all six stories in this run - or the previous series - is available here.