For The Love Of StoriesBig Finish produce fantastic full-cast audio dramas for CD and download.
Peri is Under ODIN's Eye!
30 May 2019
The next Doctor Who Short Trips is out now and it's a classic Sixth Doctor story of intrigue, unusual circumstances and evil corporations narrated by Fifth and Sixth Doctor companion, Peri played by Nicola Bryant.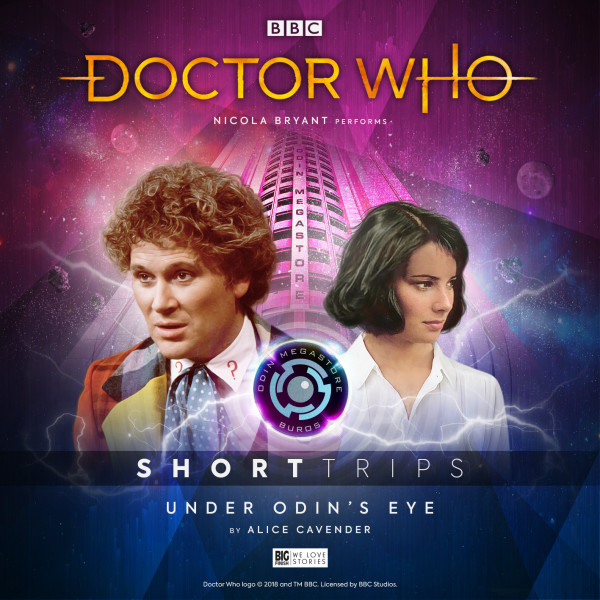 Doctor Who – Under ODIN's Eye written by Alice Cavender is out now.
Sad about your local market shutting down? Don't worry about it! Come on down to ODIN Megastore, where we have everything you'll ever need. Enjoy our Hygge atmosphere. Browse stylish new ODIN wardrobes. Relax with friends on our new ODIN sofas. Friends gone missing? Meet new ones at our food-hall, where you can chill out and live happily ever after.
Welcome to ODIN Megastore, where everything is for sale. Even your planet.
The writer of this story, Alice Cavender, told us more, "Alfie Shaw from Big Finish came to me with the idea of consumerism as a kind of interplanetary trojan horse, which I loved. We all like a bit of shopping but what price are you prepared to pay for keeping up with the Joneses, and what happens if you fail to conform with the new norms creeping through your society?
"I wanted to have fun with the stereotypes of the mass-market experience while placing the machinations of those behind the new world order in an interplanetary context. What's actually at stake and what sacrifices will the Doctor, Peri and their new friends in Buros have to make to escape the gaze of ODIN's eye, and the snap of its slavering jaws?"
Doctor Who – Under ODIN's Eye is available now for £2.99 on download (only) from Big Finish.
Or why not save money with a bundle of the Short Trips range and get the 12 stories from series 9 for just £30 – a whole year's worth of stories to keep you going!
And if you purchase a bundle today you'll immediately unlock these other Short Trips: a cryptic game for the Seventh Doctor in Doctors and Dragons; Leela meeting the Brigadier in The Revisionists; the first story for the Twelfth Doctor at Big Finish in The Astrea Conspiracy; and the mystery behind the Doctor learning Venusian Aikido in Year of the Drex Olympics.
Next up in the Doctor Who Short Trips range, a politician gets assassinated. Several times over. Written by Julian Richards, The Same Face is narrated Katy Manning.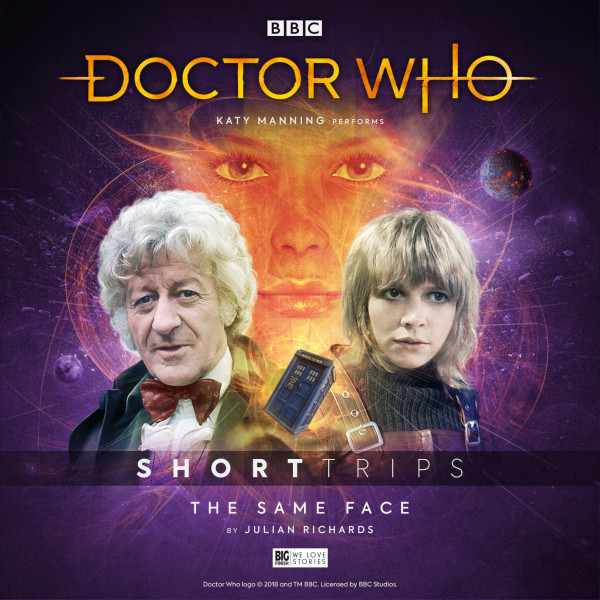 No one survives in politics on Samael. Felicity Morgan has learnt this the hard way, as she keeps being assassinated. However, she has a secret. A secret that has kept her alive. A secret that has propelled her to the top job. When the Doctor and Jo arrive on Samael, they learn the impossible truth.
One woman. One face. Many lives.