We love StoriesBig Finish produce great full-cast audio drama for CD and download, featuring many popular television fantasy series.
Postage Fees, Subscriptions and Pre-Orders
14 June 2012
We have had a few customers pointing out that some orders appear to have postage fees applied to them which seem to have increased our prices. Others are saying that postage fees have been added to pre-orders when in a previous news item we had said there would be none.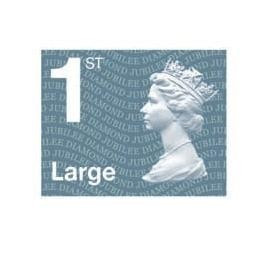 We just want to clarify what has happened and reassure people that there has been no price increase via the backdoor! We are simply being as open about our pricing as we can be.
The previous news item (dated 24 April 2012) concerned the large price increases imposed by the UK Post Office in May and how we were having to add postage fees to UK orders. Although we mentioned the simplification of the overseas postage rate, the guarantee of no postage fees for pre-orders, subscriptions and bundles was for UK customers who had never paid postage fees before.
Overseas customers have always paid postage fees and while Big Finish always has its customers' wishes at heart (and it has pained us to have to add a postage fee contribution to UK orders), to remove overseas postage would render overseas CD sales non-viable. We did make a concession to overseas customers with the flat rate of £1 per jewel case release whereas before this had been generally higher.
For clarity, then, the situation is as follows:
At the moment, the site makes no postage charge for pre-orders to customers ordering in GB£. After pre-releases have been made available as a download and posted out (these things happen simultaneously) then the postage fee of 0.51p is added to each CD copy of an item ordered after the release date. Other fees vary for box sets, books and other products.
The same 'pre-order/no postage fees in the UK' guarantee holds good for Bundles, too. Meaning you can rush off and order the two Sixth Doctor Specials CDs at the pre-order price of £5 and pay no postage (or, of course, just £1 for the pre-order download)!
Overseas customers have a postage contribution fee of £1 added to each CD release. This has simplified a variable rate that depended on range and age of release. Again, fees vary for box sets, books and other products.
Further, there is no postage fee for subscriptions in the UK as there is no such thing as a subscription pre-order (no matter how far in advance a customer makes his or her subscription).
There are postage fees for overseas subscribers but these are kept low and are still only a contribution and not the actual cost of posting abroad. These were always charged but they are now clearly labelled as a 'Postage Contribution' and not part of the overall price.