For The Love Of StoriesBig Finish produce fantastic full-cast audio dramas for CD and download.
Doctor Who: Raisons to be Cheerful - 1, 2 and 3!
18 October 2014
For the Sixth Doctor's run of three Doctor Who stories in the autumn of 2015, he's joined by a new companion played by a British TV star...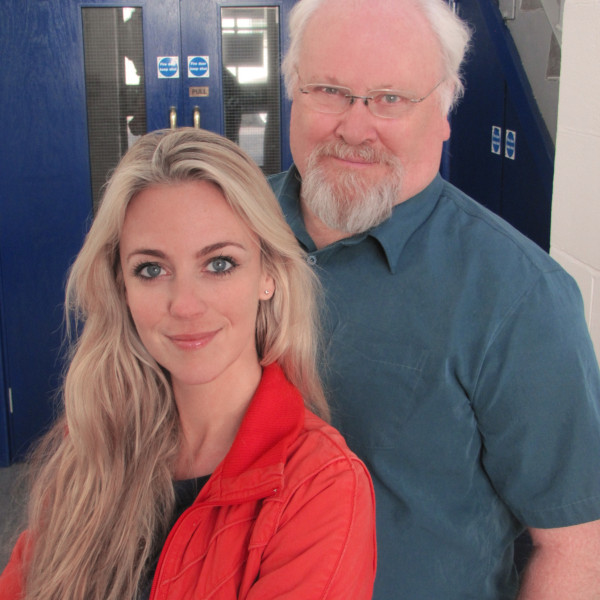 The Sixth Doctor is to get a brand new companion – and she is played by Miranda Raison, who is perhaps best known for her roles in Spooks, Silk, Vexed and Doctor Who: Daleks in Manhattan and Evolution of the Daleks. Big Finish has announced that Miranda will join the audio adventures late in 2015, playing the resourceful Constance Clarke.
"We'd worked with Miranda a few times on Doctor Who, The Avengers and Jago and Litefoot," says line producer David Richardson, "and she was brilliant and a joy to work with. She sent a lovely email saying if ever we'd like her to do more, she'd be there like a shot – so I suggested to executive producer Nicholas Briggs and main range script editor Alan Barnes that we might find an ongoing role for her."
Big Finish took the idea of a new companion to Colin Baker, and he embraced the opportunity to work with Miranda again – having done so before a few years back on The Wreck of the Titan. And so Alan Barnes was set to work on creating a character for her…
"The result is Constance," says Nick. "She's brilliant, inventive, has a great sense of humour and is just generally lovely to spend time with. We're delighted and proud to have Constance and Miranda on board, not least because the character is so intriguing."
"Mrs Constance Clarke is a Leading Wren in the Women's Royal Navy Service (WRNS)," explains Alan, "and she served at Bletchley Park, in the famous Code & Cipher School, during World War II. The precise details of when, how and why her path first crossed with the Sixth Doctor's must remain strictly classified for now – but all will be revealed in time...!
"She's a fantastic asset for the Sixth Doctor – capable, practical and reliable; in many ways, everything he's not! But she's a fantastic asset for Britain, too, in the darkest days of the War. One day, she'll have to choose between them – or between the Doctor and Mr Clarke, a Lieutenant Commander in Naval Intelligence, currently AWOL for reasons unknown. But not just yet..."
Miranda will make her debut as Constance in September 2015.