For The Love Of StoriesBig Finish produce fantastic full-cast audio dramas for CD and download.
Remembering Jackie Lane in Doctor Who - The Early Adventures
8 July 2021
A forthcoming Doctor Who: The Early Adventures release from Big Finish Productions will be dedicated to the memory of actress Jackie Lane.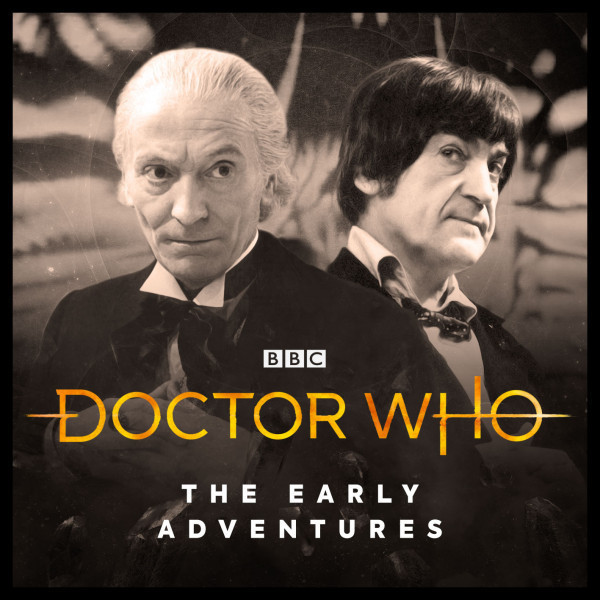 Jackie, who passed away on 23 June 2021 was known to Doctor Who fans as Dodo Chaplet, a companion of the First Doctor, in the BBC science fiction television series.
Actor Purves, who co-starred with her as space pilot Steven Taylor, said: "It was a sad day when I heard that Jackie Lane had died. I have to admit that we had not been in touch for many years, but we were very good working colleagues back in 1966. And although we were never the closest of friends, I did enjoy her company and I liked her a lot. She kept that Northern lilt and remained very perky on screen. I thought her performances, particularly in The Gunfighters, were excellent and great as a foil for me and Bill Hartnell. Rest in peace, Jackie."
Dodo Chaplet is now played on audio by Lauren Cornelius, who will appear alongside Peter in Doctor Who – The Early Adventures: The Secrets of Det-Sen, due for release in August 2021.
When the Doctor, Steven and Dodo arrive in the Himalayas, they have no idea that they are about to set off a chain of events that will haunt the Doctor throughout his many lives. Joining a pilgrimage to the nearby Det-Sen monastery, the travellers discover everything isn't as it seems. As the situation grows increasingly dire, they will have to uncover the secrets of Det-Sen before it's too late.
Also due for release in August 2021 is Doctor Who – The Early Adventures: After the Daleks, which explores what happens in the aftermath of 1964 television episode The Dalek Invasion of Earth, with Carole Ann Ford reprising her original role as classic companion Susan Foreman.
The Dalek Invasion of Earth is over, but there's still so much left to do. Susan is trying to help rebuild society as best she can, but some people don't see it as a chance to restore what was lost. Some people see it as a chance to claim power for themselves.
Its not just human survivors that Susan has to worry about. Unbeknownst to her, a lone Dalek survives. A lone Dalek with a single purpose –to reclaim the Earth!
Both Doctor Who – The Early Adventures: After the Daleks and Doctor Who – The Early Adventures: The Secrets of Det-Sen are available to pre-order as collector's edition CDs (at £14.99 each) and as digital downloads (at £12.99 each), exclusively HERE.

Big Finish listeners can save money by pre-ordering both stories together in a bundle for £28 on CD or £25 on download.
Big Finish is currently operating a digital-first release schedule. The mail-out of collector's edition CDs may be delayed due to factors beyond our control, but all purchases of this release unlock a digital copy that can be immediately downloaded or played on the Big Finish app from the release date.