We love StoriesBig Finish produce great full-cast audio drama for CD and download, featuring many popular television fantasy series.
Special Offers: Celebrate 30 Years of the Seventh Doctor
31 August 2017
At Big Finish this week, we're celebrating the 30th anniversary of Sylvester McCoy's debut as the Seventh Doctor on our TV screens in Time and the Rani, on 7th September 1987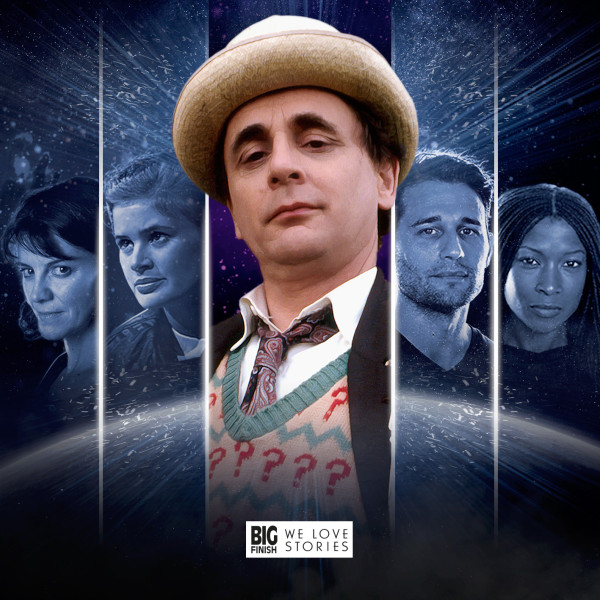 *UPDATE* Due to popular demand, these offers on the titles below have been extended until 23:59 UK time Sunday 10th September. Happy Anniversary to the Seventh Doctor!
Over the next week, we'll be revealing new offers every day on a special selection of Sylvester's Big Finish adventures.
To enjoy these offers, go to https://www.bigfinish.com/offers/v/sevenoffers and use offer code seven30 to get the releases at special offer prices. Keep checking the Big Finish site every day until Thursday September 7th for new offers on Seventh Doctor's stories. And don't worry if you miss a day - all the titles included this promotion will remain on offer until 23:59 UK time September 7th 2017.
And don't forget to check the Big Finish social channels on Facebook, Twitter and Instagram for further updates.
From September 1st, you can get three early Doctor Who Main Range with Sylvester McCoy for just £3. The Shadow of the Scourge, Dust Breeding and Bang-Bang-A-Boom! are all available for just £1 each on download. †¨
From the 2nd September, you can enjoy some of Sylvester McCoy's Lost Stories. Whispered with reverence in fan circles, now you can hear them in full cast audios. Crime of the Century by Andrew Cartmel, Animal by Andrew Cartmel and Earth Aid, written by Andrew Cartmel and Ben Aaronovitch are all available on CD at £6 or £5 on download.
From the 3rd September, we have further Main Range stories for you to enjoy! The Seventh Doctor continues his adventures with companion-in-adversity, Elizabeth Klein. Try A Thousand Tiny Wings, Survival of the Fittest and The Architects of History today for £6 on CD or £5 on download.
From the 4th September, try the Novel Adaptations! For some they were the Dark Times, a period with no Doctor Who on television, and little hope of there being any more. However, creativity often will out, and through the efforts of Virgin Publishing, Doctor Who found a new home in prose. Over the years a number of authors, subsequently well known to Doctor Who fans (Paul Cornell, Gareth Roberts, Russell T Davies), penned stories which captivated and excited.
Try Love and War by Paul Cornell, The Highest Science by Gareth Roberts or Damaged Goods by Russell T Davies today, each for £6 on CD or £5 on download!
From the 5th September, we look at the Seventh Doctor's influence on the rest of the Whoniverse. Inspired by the characters from Remembrance of the Daleks, the Seventh Doctor meets the Counter-Measures team in 1963: The Assassination Games. Try this story for £6 on CD or £5 on download. And Sylvester McCoy crosses a very different Doctor in UNIT: Dominion. Get this exciting boxset for £25 on CD or £20 on download.
From the 6th September, we look at some of our other Seventh Main Range stories. Try the House of Blue Fire, Black and White and Gods and Monsters (featuring the return of popular Seventh Doctor adversaries, Fenric and the Haemovores!) for £6 on CD or £5 on download now.
And on the 7th September, the 30th anniversary of Time and the Rani, we have some of our latest Seventh Doctor Main Range stories on offer! Get The Defectors (with Katy Manning as Jo Grant!), We Are the Daleks with Bonnie Langford and The Warehouse today for £6 on CD or £5 on download. Happy Anniversary!