For The Love Of StoriesBig Finish produce fantastic full-cast audio dramas for CD and download.
4 July 2018
Big Finish is boldly going into the Star Trek universe! Out today are two audiobook readings of adventures featuring the USS Prometheus, released in association with Bastei Lubbe.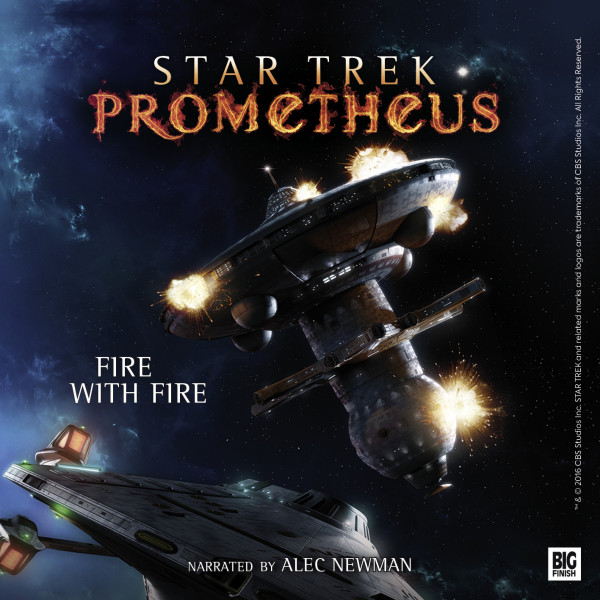 Originally published in Germany in 2016 to celebrate the 50th anniversary of Star Trek, the Star Trek Prometheus trilogy was written by Bernd Perplies and Christian Humberg. Now translated into English, Big Finish are delighted to beam aboard the Star Trek universe and boldly take on the unabridged audiobooks of this epic series, featuring the adventures of the USS Prometheus under the command of Captain Richard Adams.
Star Trek Prometheus is narrated by Alec Newman, who featured as Malik in Star Trek: Enterprise. Big Finish listeners will recognise him from numerous releases in our catalogue, including Dark Shadows: Clothes of Sand, Dark Shadows: The Ghost Watcher, Dark Shadows: Kingdom of the Dead, Dark Shadows: Bloodlust, Doctor Who: Blue Forgotten Planet and Doctor Who: The Silent Scream.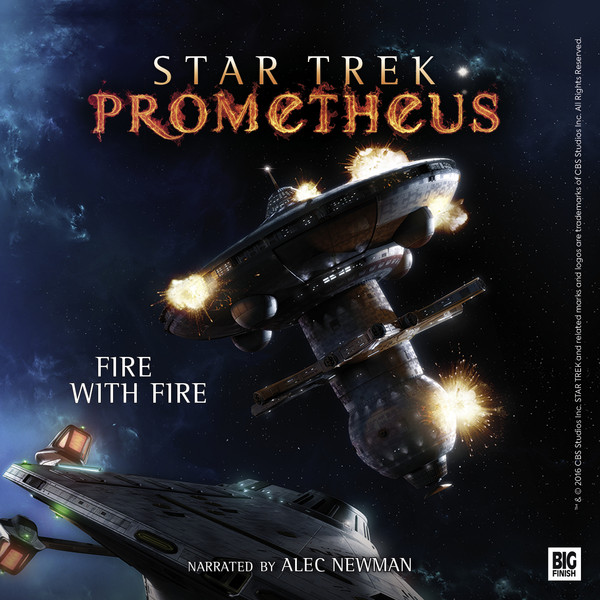 The Federation races to discover the culprits of several terrorist attacks, sending their flagship, the USS Prometheus, to stop war breaking out in the galaxy.
A mysterious terrorist organisation has carried out several attacks against the Federation and Klingon Empire. Tensions are running high in a region already crippled by conflict. The perpetrators are tracked to the Lembatta Cluster, a mysterious region of space whose inhabitants, the Renao, regard the Alpha Quadrant s powers as little more than conquering tyrants. The Federation are desperate to prevent more bloodshed, and have sent their most powerful warship, the USS Prometheus, into the Cluster to investigate the threat before all-consuming war breaks out.
Volume 1. Fire with Fire
Volume 2. The Root of All Rage
Volume 3. In the Heart of Chaos (scheduled for release in December 2018)
These audiobooks are each available at £9.99 each, or you can get all three in a bundle at £24.99. Let us know what you think of these Star Trek novels, and if you'd like to hear more Star Trek stories given the Big Finish treatment, on Facebook, Twitter and Instagram.
™ & © 2016 CBS Studios Inc. STAR TREK and related marks and logos are trademarks of CBS Studios Inc. All Rights Reserved.