For The Love Of StoriesBig Finish produce fantastic full-cast audio dramas for CD and download.
9 July 2013
Big Finish has signed a licence with the estate of the acclaimed writer Terry Nation to make the 1970s post-apocalyptic drama Survivors on audio. The series ran for three seasons between 1975-77 and told the story of a small group of people who survive a plague that wipes out most of the world's population.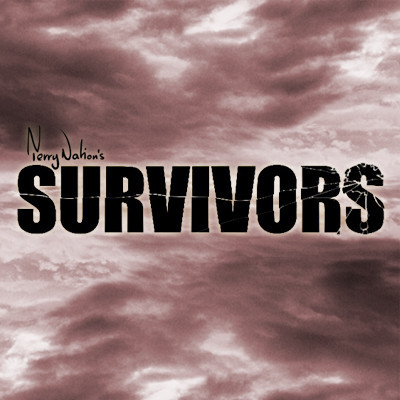 'Survivors made a huge impact on me when I first saw it – as it did on many people of my generation,' says producer David Richardson. 'It's long been a dream of mine to bring it back on audio, exploring the human drama and the many challenges in a world where the majority of people have died and most technology is useless.'
Executive producer Jason Haigh-Ellery adds: 'I am very proud to have another Terry Nation series associated with Big Finish. His influence on British television in the Sixties and Seventies was massive and I grew up knowing that any show with his name on it was going to be both exciting and thought provoking. Survivors is one of the seminal series of the Seventies, with themes that have been visited again and again over the years, most recently by series such as The Walking Dead. We all look forward to working on what we know will be a fantastic new audio series for Big Finish.'
Executive producer Nicholas Briggs: 'Over the years, so many people have asked us about the possibility of doing Survivors on audio, and now, with the right team in place and agreements signed, we can finally deliver yet another series that our loyal listeners have been waiting for. My early teens were haunted by Terry Nation's stark depiction of a world decimated by a virus, and I'm looking forward to being terrified all over again!'
Like Nation's TV show and novel of the same name, the audio series will begin with the terror and torment as a global pandemic breaks out, and gradually the very fabric of society falls apart. These terrible events will be told through the eyes of a handful of characters whose lives are changed forever…
A number of actors from the original TV series Survivors will be reprising their characters for the audios. These will be announced once recording commences later in the summer.
Terry Nation's impact on British culture is beyond measure – he famously created the Daleks for Doctor Who (for which he wrote 66 episodes), devised the enduringly popular Science Fiction series Blake's 7, wrote the much-loved children's novel Rebecca's World, and contributed acclaimed scripts to successful series including The Avengers, The Protectors, The Persuaders! and The Champions.
Survivors – Series One will be released in June 2014; the box set will comprise four hour-long full cast audio dramas.
Survivors – Series Two has been commissioned and will follow in 2015.
The writers of the first four episodes are Matt Fitton, Jonathan Morris, Andrew Smith and John Dorney, all of whom are seasoned contributors to the Doctor Who audios at Big Finish.
The series will be directed by Ken Bentley, and produced by David Richardson. The executive producers are Jason Haigh-Ellery and Nicholas Briggs.