For The Love Of StoriesBig Finish produce fantastic full-cast audio dramas for CD and download.
The Avengers: Meet Steed and Keel!
26 July 2013
Big Finish Productions has signed a licence with STUDIOCANAL to produce full cast audio productions of 12 lost episodes of the classic TV series The Avengers. In the role of Dr David Keel will be Anthony Howell, who is perhaps best known for his role as Paul Milner in 21 episodes of Foyle's War. Anthony is currently filming a part in the American series Dracula; his other work includes Dirk Gently and Dungeons and Dragons: The Book of Vile Darkness. Playing John Steed is Julian Wadham, whose TV work includes Downton Abbey, Midsomer Murders, Middlemarch and Blind Justice. Julian has also appeared in the films The Iron Lady (as Francis Pym), War Horse, Maurice, The English Patient, The Madness of King George and Exorcist: The Beginning.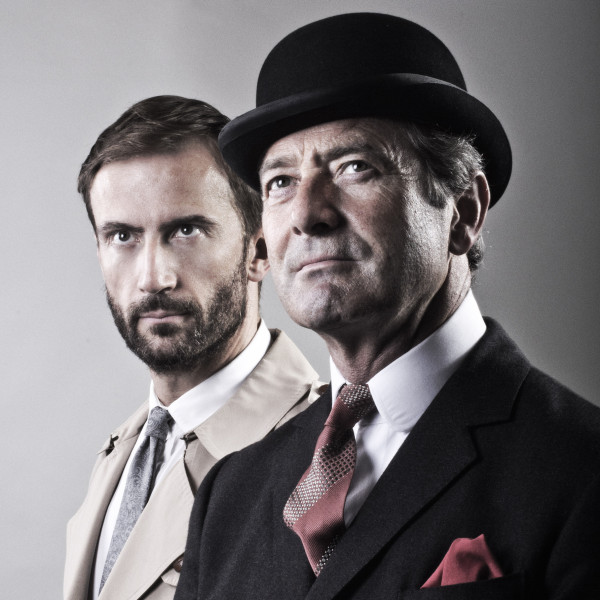 The Avengers first launched in 1961, and starred Ian Hendry as Dr David Keel and Patrick Macnee as the elusive and suave John Steed. Beginning with the murder of Keel's fiancée, and his sworn intent to avenge her death, that first year comprised 26 episodes. Sadly, only two of them exist in their entirety as film prints (Girl on the Trapeze and The Frighteners), while just the first act remains of the opening episode, Hot Snow.
Working from the surviving scripts, Big Finish will be presenting the adaptations in three four-disc box sets. The scripts will be adapted, with minimal changes, by John Dorney, the director is Ken Bentley and the producer is David Richardson. The executive producers are Nicholas Briggs and Jason Haigh-Ellery.
Volume 1 of The Avengers: The Lost Episodes will be released in January 2014 (and includes a full recreation of Hot Snow), with Volumes 2 and 3 following in July 2014 and January 2015.