For The Love Of StoriesBig Finish produce fantastic full-cast audio dramas for CD and download.
14 November 2016
We're pleased to confirm the details of Graceless 4 and to welcome two new cast members†¦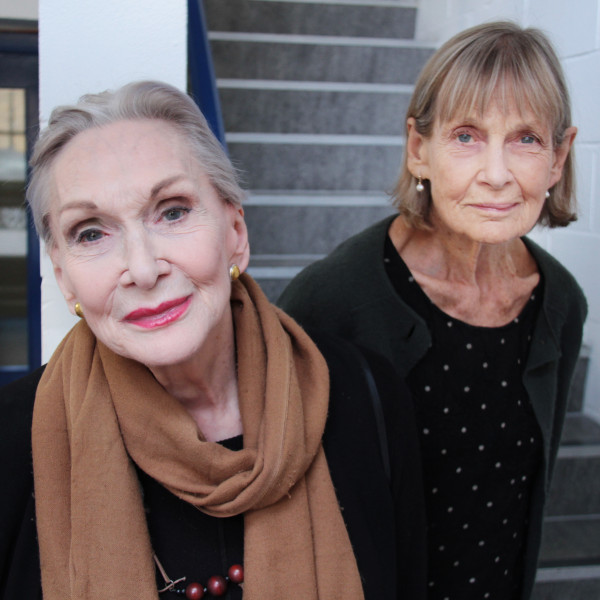 It was all over. Abby and Zara, stripped of their extraordinary powers by the beings known as the Grace, were left to see out the rest their lives as ordinary mortals "Amy" and "Joy". But nothing is ever so simple with those two. As long as they're together, anything might befall them...
Big Finish is delighted to welcome Annie Firbank and Siân Phillips to the roles of 'Amy' and 'Joy' for the fourth series of Graceless, continuing the popular spin off from the Doctor Who: Key2Time trilogy that introduced the 'Tracer' twins Abby and Zara. Created by the Grace to help locate the six segments of the Key to Time, Abby and Zara began their own adventures, finding a place in a dangerous universe, before finally giving up their powers to save an entire world.
Picking up decades after the end of Graceless 3, this four-disc box set will relate how the sisters, now at the end of their lives, find themselves plunged into a universe of adventure once more.
Annie Firbank plays Amy, while Siân Phillips takes on the role of Joy. Annie's many film and TV credits include a regular role in TV soap Emergency Ward 10, Doomwatch, Midsomer Murders, The Scarlet Pimpernel, and as Anne Elliot in an acclaimed adaptation of Persuasion. Siân Phillips gave a BAFTA-winning performance as Livia in the BBC's I, Claudius amongst countless film, TV and stage credits that also include Goodbye, Mr Chips, Churchill: the Wilderness Years, Smiley's People and a memorable appearance as the Reverend Mother Gaius Helen Mohiam in Dune.
"Director Lisa Bowerman has pulled off quite a coup in casting Annie and Siân as Amy and Joy, who both have CVs as long as your arm," says producer Mark Wright. "It was such a treat to be joined in studio by two actors who bring all that experience with them, displaying the same professionalism, spirit, expertise and wicked sense of humour that we're so used to with Ciara Janson and Laura Doddington. There's no doubt that we'll be hearing the same characters."
Writer Simon Guerrier says of returning for a fourth series: "This series of Graceless is something really special. It's been a delight to get the gang back together, Lisa's pulled out all the stops with an extraordinary guest cast, and Mark has worked wonders to bring the whole thing together – not made any easier by me being four months late with scripts and then, um, including a song. Oh, but wait till you hear the song..."
The guest cast for the series includes appearances from one of the stars of Big Finish's Counter Measures – Hugh Ross, Petra Markham (Ace of Wands), Carolyn Pickles (Broadchurch, Harry Potter) and Nichola McCauliffe (Doctor Who, Victoria). Graceless 4 comprises the episodes The Bomb, The Room, The Ward and The Dance. The series is due to be released in January 2017 and is available to pre-order for £25 on CD and £20 on Download.
Further details to be confirmed soon.