For The Love Of StoriesBig Finish produce fantastic full-cast audio dramas for CD and download.
5 January 2015
Big Finish is proud to announce the return of a sixties classic - The Prisoner.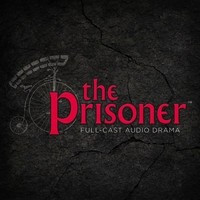 Big Finish is proud to announce that it has entered into a licence agreement with ITV Studios Global Entertainment to produce a series of full-cast audio dramas based on the world renowned, cult classic 1967 TV series, The Prisoner — bursting with state-of-the-art sound design and a brand new dramatic score.
January 16th 1967. A secret agent suddenly resigns from MI6, then wakes to find himself imprisoned in 'The Village' — a bizarre community with a cheery veneer, but an underbelly of threat and mystery. Re-branded as Number Six, our agent must enter into a battle of wits with the sinister Number Two, whose sworn aim is to discover why Number Six resigned. But Number Six refuses to divulge his secrets and must fight off increasingly outlandish and deadly attempts to break him, as he fights to escape and find out…
'Who is Number One?'.
The new audio series of The Prisoner is to be written and directed by Big Finish's
co-executive producer, Nicholas Briggs:
'The Prisoner has been a great love of mine for many years, ever since my late father told me all about it back in the 1960s. It actually premiered on British TV in 1967 on my sixth birthday! I finally got the chance to see it as a teenager when ITV repeated it on Saturday evenings in 1977. I instantly fell in love with the series and have been avidly re-watching it ever since. The chance to re-imagine the 1967 series for audio drama is a great privilege and I can't wait to get started —

actually, I've already started.'
Giles Ridge, SVP Content and Brand Development, ITV Studios Global Entertainment, said: 'The Prisoner changed the landscape of British television in the 1960s — a thought-provoking series that feels as fresh and dynamic now as it did almost fifty years ago. Big Finish are renowned for their audio plays based on cult properties and we are delighted to be working with Nick and his team on this true classic.'
The new audio version of
The Prisoner
will be very much based on the original, which starred Patrick McGoohan.
'It won't simply be a slavish retelling of all the original episodes,'

explains Nick. 'But aficionados of the original series will certainly recognise much of what they loved about it. A lot of the familiar iconography will be there, but my aim is to push the boundaries, all the while pursuing McGoohan's stated agenda of the fight against rampant progress and dehumanisation.'
No casting decisions have yet been made.
'For Number Six, we're looking for someone who can portray that vital determination and anger, creating a lethal package of dynamite charisma'

says
Nick.
'They need to be compelling and powerful as well as having great enthusiasm for the series.'