We love StoriesBig Finish produce great full-cast audio drama for CD and download, featuring many popular television fantasy series.
The Prisoner Volume 2 - Interview with Nicholas Briggs!
19 August 2017
In anticipation of the 50th anniversary of the Prisoner we try and find all about Volume 2!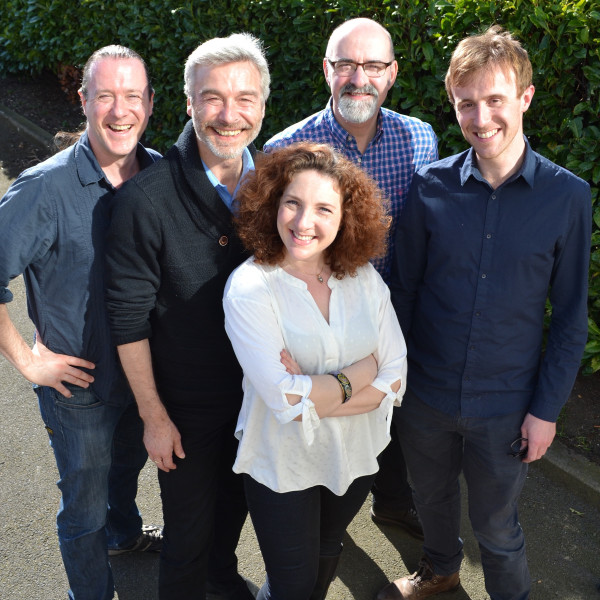 Today we're chatting with Nicholas Briggs, director and writer of The Prisoner range, to find out as much as we can about this exciting release!
Big Finish (BF): "Hi Nick! Thanks for talking to us all things Prisoner - we're excited to return to the Village this month! Next month is the 50th anniversary of the Prisoner, and we have the release of Volume 2! Without any spoilers, what can we look forward to in this Volume?"
Nicholas Briggs (Nick): "Almost anything I say will be a spoiler, so I just have to work out how much spoiling I can do. The Prisoner is all about questions. Questions for him and questions for the audience, so I think I can spoil some of those, and you can be secure in the knowledge that there won't be any definitive answers. But I guarantee you'll start forming theories as you listen.
"So… First off, he escapes in the first episode. No clues as to how that turns out. Then in the second episode, he goes on hunger strike. In the third episode he seems to be falling in love. And the fourth episode is out of this world."
BF: "Have there been any challenges this time round?"
Nick: "It's always a challenge, but a delightful one. Three of the four scripts are reimaginings of episodes from the original series. So, the challenge there is to get to the core of what I feel the original episode is actually about. It's very personal. It's what it's about *for me*. And then when you start thinking along those lines, all sorts of things change. So they transform into something else.
"I think, with this series, there is a responsibility always to surprise, even though the audience kind of knows it's a story about him being trapped. I mean, the clue is in the title. It's not called 'The Escapist' is it?"
BF: "We're exploring outside the Village further this volume, why do we go further afield?"
Nick: "We go to London. Twice! And his means of escape in 'I Met a Man Today', which is my version of 'Many Happy Returns', is the same as in that original episode. One day, he wakes up, and the Village appears to be empty."
BF: "How was the atmosphere in studio? Many of the early reviews say the cast feel more settled into the roles…"
Nick: "We were definitely building on the great atmosphere we had last time. I think I was a little less tense. We all love working together. Mark Elstob is a great leading man, and it was great to have Lucy Briggs-Owen and John Heffernan with us this time. But, of course, my old chums Barnaby Edwards and Helen Goldwyn were on hand to provide me with a lot of reassurance.
"One of the best things was having Scott Handcock as producer. He's made a superb Behind-the-scenes documentary. I highly recommend that!"
BF: "What crucial bits of knowledge from Volume 1 will listeners need to know before embarking on Volume 2?"
Nick: "All they need to know is that it's about a man who wanted to resign from his job in the security services for very personal reasons. He wakes up to find himself in this strange Village, where they are insistent on finding out why he resigned — but he believes in his right not to tell them. And it's a stalemate. They want to break him. He wants to find out who is running the place and escape — and come back and wipe it off the face of the Earth… so he says! But all this is included in this box set. I would however, recommend you buy the first box set too. But I confess, it isn't essential!"
BF: "Why do you personally love The Prisoner, and think that the series has been cherished and remembered, fifty years on?"
Nick: "That simple, central concept and the weirdness of the setting. That whole battle between the individual and this unknown, authoritarian edifice. Really powerful. And the downright 1960s weirdness of it all."
BF: "And do you think we'll ever learn why Number 6 resigned?"
Nick: " 'That would be telling'. Be seeing you!"
Make sure you catch The Prisoner Volume 2, out this month from Big Finish. Available for pre-order at £25 on CD or £20 on download.