We love StoriesBig Finish produce great full-cast audio drama for CD and download, featuring many popular television fantasy series.
31 January 2016
Catch up on a week of news and releases from the worlds of Big Finish!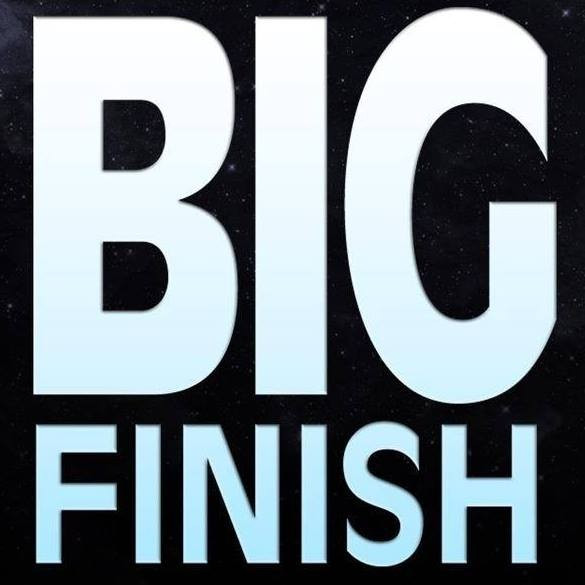 This week the Big Finish team have been busy preparing for a very exciting 2016 – including some top secret projects in studio that we're not going to mention just yet!
But that doesn't mean we haven't be able to talk about some of our other upcoming projects – and indeed we started the week with the incredible news that Matthew Waterhouse will be returning to the role of Adric in two new Doctor Who Short Trips released across 2016 and 2017!
Doctor Who: A Full Life by Joseph Lidster will see the Terradon teenager trapped on an E-Space planet where the dead have come to life – while Doctor Who: The Ingenious Gentleman Adric of Alzarius sees him grow accustomed to a newly regenerated Fifth Doctor. Exact release dates for the two stories will be revealed later – but you can subscribe to both the 2016 and 2017 runs of Monthly Short Trips today on the Big Finish website.
Adric isn't the only 80s companion to be making a return – as this week saw the return of Turlough in Doctor Who: Gardens of the Dead by popular novelist Jenny T Colgan. Set immediately after the events of his debut appearance in Mawdryn Undead, this new tale even includes a return appearance from a classic Doctor Who villain!
Turlough has joined the TARDIS - the snake in the orchard - and is trying, with limited success, to gain the others' trust.
But when they land in the Gardens of the Dead, the whole team - Nyssa, Tegan and Turlough - will have to join forces and fight together to keep the Doctor safe. And discover what is behind the very last door in the TARDIS.
You can download this new release today for just £2.99, exclusively from the Big Finish website.
While January gets ever colder outside, we're starting to freeze up – and so are some of our prices! Originally scheduled to increase in price at the end of January, we were pleased to announce we've taken the unprecedented step keeping The Prisoner: Volume 1 at its pre-order price of £40 on CD and £35 to download.
This limited edition boxed set is presented in a deluxe five-disc set, limited to just 3,000 numbered copies. The set, which includes an in-depth Behind-the-Scenes audio documentary 'By Hook Or By Crook', is packaged in a lavish colour booklet containing professionally-photographed images of the cast, articles by Nicholas Briggs and specially commissioned artwork. Check out our video preview below:
But The Prisoner: Volume 1 isn't the only set that you can still save on – as our recent Doctor Who New Series releases The Diary of River Song: Series 1 and Doctor Who: The Churchill Years Volume 1 will both remain at their pre-orders prices of just £20 on both CD and to download until March 31st 2016.
The Avengers – The Lost Episodes: Volume 5 will be increasing in price as normal however after today – so order your copy now for just £25 on CD or £20 to download. Listen to the trailer below for a taste of what to expect!
There's also been another slight adjustment to our regular schedule - 2016's double release month for the Doctor Who Main Range has been shifted from September to December. This means that the final two parts of our next trilogy starring Colin Baker and Miranda Raison will both be released in time for Christmas! Normal scheduling will resume in 2017.
That may be it for January – but we've also had a look ahead to some fantastic treats that the rest of 2016 has in store! In February, John Hurt will return to the Time War in Doctor Who – The War Doctor 2: Infernal Devices. Listen to the trailer below, and pre-order on the range page here for just £20.
Then in April, it's Peter Davison vs Geoffrey Beevers in Doctor Who: And You Will Obey Me. The first part of the 'Two Masters Trilogy' this new Doctor Who Main Range release has been written by Alan Barnes, and sees the two Time Lords duel in rural Hexford. Enjoy the newly released trailer today:
And finally in July, the old gang are getting back together in The New Counter Measures Special. A continuation of our popular Doctor Who spin-off series - featuring the cast of Remembrance of the Daleks - this two hour release sees Group Captain Gilmore (Simon Williams), Professor Rachel Jensen (Pamela Salem) and Dr Allison Williams (Karen Gledhill) reunite to honour their fallen comrade Sir Toby Kinsella (Hugh Ross).
Pre-order your copy now, and hear a special teaser of what's to come below:
That's all for this week – but join us soon for the first of our February releases – including Vienna: Series 3! Chase Masterson stars as the galaxy's most glamorous bounty hunter in three all-all new action packed adventures! Brief yourself on her missions so far with our special guide here, and listen to a preview below.