For The Love Of StoriesBig Finish produce fantastic full-cast audio dramas for CD and download.
Tom Baker, Lalla Ward and John Leeson Return for New Stories!
14 November 2013
Tom Baker, Lalla Ward and John Leeson will return to the characters of the Doctor, Romana and K9 for a run of new full cast audio productions with Big Finish.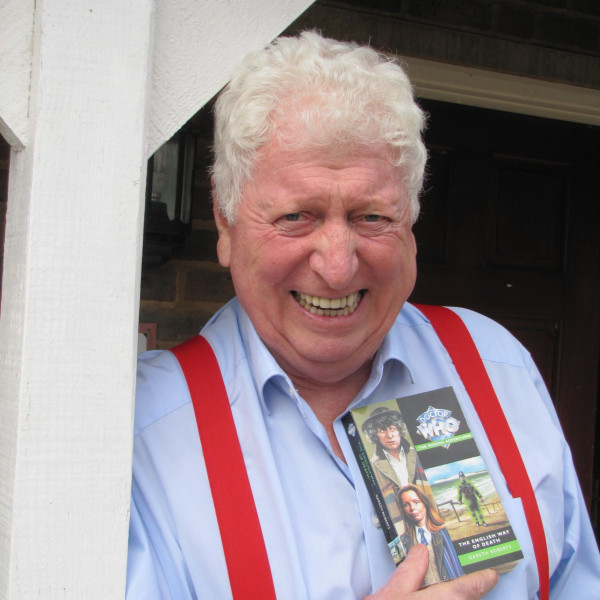 "We are obviously thrilled," says executive producer Nicholas Briggs. "It's so exciting to be able to tell stories from another era of Doctor Who that we all love, with characters that worked so brilliantly together on screen. The Doctor and the Second Romana had such a lovely dynamic – two equals, out exploring the universe and having fun with the universe. There's a lovely, unique spirit in their stories."
The trio will make their Big Finish debut together in January 2015, with the launch of a limited edition box set called The Fourth Doctor… by Gareth Roberts (also available as separate double disc releases). Gareth, of course, is now best known for his scripts for TV Doctor Who and The Sarah Jane Adventures, with acclaimed stories including The Shakespeare Code, The Lodger and Closing Time.
"These will be adaptations of the Missing Adventures novels that Gareth wrote for these characters," says producer David Richardson. "I read The Romance of Crime and The English Way of Death about a year ago, and completely fell in love with them. It had struck me that they would make great audio stories, and so when this team came aboard we approached Gareth for the rights to make them.
"The Romance of Crime is an outer-space story set on a futuristic prison where the executed criminal Xais returns to wreak revenge. The English Way of Death is set in 1930, where an evil creature named Zodaal threatens the future of the world.
"These stories have now been recorded, and they felt very special. John Dorney faithfully adapted them as four-part stories, and the guest casts are wonderful –Terrence Hardiman (Doctor Who: The Beast Below) is phenomenal as the evil Stackhouse, and wait until you hear Michael Troughton as flamboyant artist Stokes…"
The cast for The Romance of Crime also includes Graham Seed (The Archers) as Pyerpoint and Marcus Garvey (Wolfblood) as Spiggot; the English Way of Death line-up also includes Richard Braine (Jeeves and Wooster) as Percy Closed, Abigail McKern (Rumpole of the Bailey) as Felicia, Annabel Mullion (Law and Order: UK) as Woodrow and Mark Bonnar (Doctor Who: The Almost People and The Rebel Flesh) as Porteus.
Big Finish also hope at a later date to adapt Gareth's novel The Well Mannered War, thus completing his trilogy of Fourth Doctor novels.
And that's not all…. Tom, Lalla and John have already started recording season five of The Fourth Doctor Adventures, which will be released in 2016. The run of eight stories will take them to 1960s London, Budapest, alien worlds… and complete a story arc that started some time ago.