For The Love Of StoriesBig Finish produce fantastic full-cast audio dramas for CD and download.
Torchwood - Deadbeat Escape
9 August 2018
One of Torchwood's most terrifying villains returns, but is he now a hero? Murray Melvin stars as Bilis Manger in his own tale in the Torchwood monthly range. Plus, we reveal more about the future of the Torchwood monthly range†¦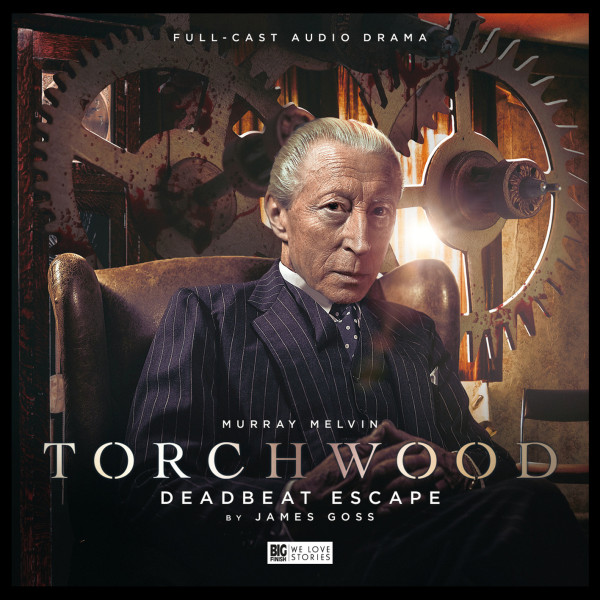 Torchwood – Deadbeat Escape is out now.
"Welcome to the Traveller's Halt. You're in luck – we have one room left. My name is Bilis Manger. Let me show you to your room."
Writer and series producer, James Goss, told last month's Vortex magazine about letting Bilis Manger off the reins for his own release – is the world safe? "He's such a great character and it's lovely that his creator, Cath Tregenna, is letting us play with him.
"It's fascinating having him as a central character – if you look carefully he's actually always honest and straightforward. But everything he says is hidden under so many layers…
"Deadbeat Escape is a bit different from normal. I love Sapphire & Steel – we've already done Sapphire & Steel But Starring Jack Harkness & Jackie Tyler (The Lives of Captain Jack). This is basically Sapphire & Steel But Starring Bilis Manger! He's sort of – and I hate to say it – but he could just be the hero in this." (You can read the full article in July's free Vortex magazine).
Torchwood: Deadbeat Escape is available now for £7.99 on download or £9.99 on CD. Don't forget that all CD purchases unlock a download option from the Big Finish website and on the Big Finish app.
Or you can save money with a Torchwood bundle. Purchase stories 19–24 together for just £55 on CD or £45 on download. These stories include the return of Captain John Hart, Gareth David Lloyd's writing debut in a Ianto/Owen camping trip, a claustrophobic thriller with Gwen and Rhys, the reunion of Norton Folgate with Sgt Andy Davison, and Tosh hunting down psychic Welshmen.
In the same pattern as last year, the Torchwood monthly range is taking a small hiatus in order to clear the way for the next series of Torchwood: God Among Us.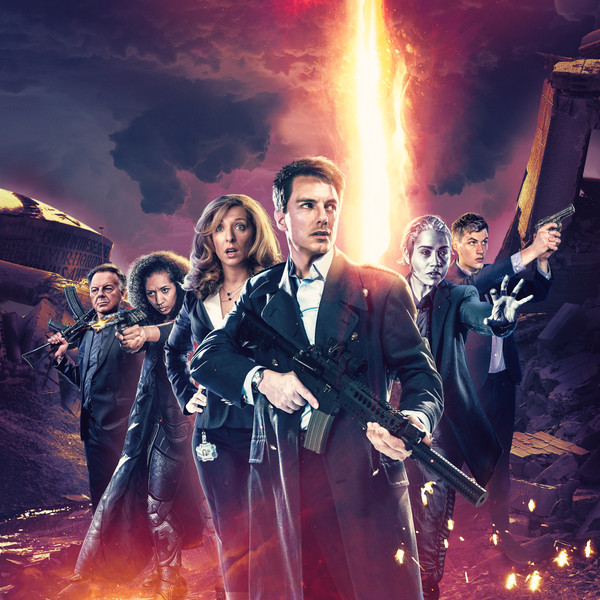 Following on from series 5 – Torchwood: Aliens Among Us – the surviving members of the Torchwood team return in series 6, where they'll be fighting an alien god in a fiery start. Make sure you pre-order the series before it is unleashed in October 2018!
And if you're waiting for more monthly Torchwoods, never fear! The Torchwood monthly range is returning for a full year in March 2019, all the way to February 2020!
Producer James Goss lets us know what we can expect from the world of Torchwood in 2019, "Jack and Ianto discover domestic bliss, we've Gwen Cowper as you've never seen her before, Dr Owen Harper's in prison and there's something nasty out at sea. We'll meet the person who joined Torchwood at the same time as Tosh (whatever became of him?), Jack Harkness goes down a mine with a national treasure, and there's a town where you have to drink or die. Plus, which Torchwood character is a massive fan of opera?" We can't wait to find out!
You can pre-order the next batch of Torchwood releases, or save in a Torchwood bundle. Either order in six-release bundles at £50 on CD or £45 on download, or save and order all twelve together at £90 on CD or £84 on download. Don't forget all CD purchases unlocks a download option on the Big Finish app and the Big Finish site.