For The Love Of StoriesBig Finish produce fantastic full-cast audio dramas for CD and download.
Torchwood: The Victorian Age - Coming Soon
2 February 2016
Captain Jack Harkness and Queen Victoria together at last - can London survive?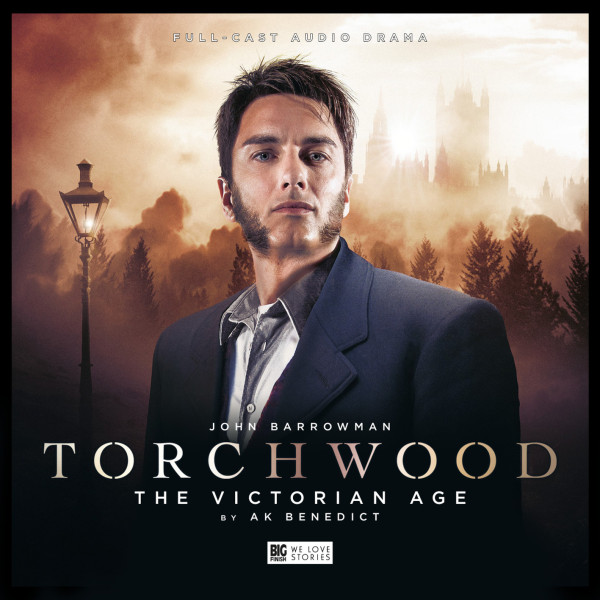 Torchwood. Outside Parliament, beyond the constabulary... A secret institute created by Her Majesty Queen Victoria (Rowena Cooper) to defend the British Empire from unimaginable threats. The 19th Century is when everything changes – and Torchwood is waiting!
Based on the beloved Doctor Who spin-off series created by Russell T Davies, Big Finish's range of Torchwood audios continues the legacy of Earth's greatest defenders, with new stories set in and around the original TV show.
Beginning our second series of audio dramas, Torchwood: The Victorian Age takes us back to the 1890s, where the fledgling Torchwood Institute faces its greatest challenge - a royal inspection. Listen to the trailer below:
London, England, the 1890s. Queen Victoria, ruler of Great Britain and Ireland and Empress of India, has arrived for her annual inspection of the Torchwood Institute. This year, everyone is quite determined, nothing will go wrong.
Several minutes later a terrible creature is unleashed on the streets of London. No one knows where it comes from, what it is, or even why it's on Earth. It's ruthless, has no morals, and is quite unstoppable. Captain Jack Harkness is on the loose, and Queen Victoria is along for the ride of her life.
Written by acclaimed novelist AK Benedict and starring John Barrowman, Rowena Cooper, Youssef Kerkour, Louise Jameson and Aaron Neil, Torchwood: The Victorian Age takes us back to the earliest days of Torchwood. Pre-order your copy today.
You can subscribe to the whole of Series 2 today at the special introductory rate of £45 on CD and £40 to download through to March 31st 2016. Series 1 is also available to subscribe to today: and remember, when you choose to buy this release on CD directly from Big Finish, you will also unlock instant access to a digital copy for download.
Later this month, Series 1 of Torchwood comes to an explosive climax, when Gwen Cooper (Eve Myles) returns to Cardiff in Torchwood: More Than This. Listen to the trailer below:
Then, in April 2016, Toshiko Sato (Naoko Mori) heads to Russia for a showdown with the KVI – the Russian equivalent of Torchwood! More details will be coming soon - pre-order your copy from the product page here.