We love StoriesBig Finish produce great full-cast audio drama for CD and download, featuring many popular television fantasy series.
Vienna Series One Available for Pre-Order
3 July 2013
Following the success of Vienna Salvatori's first solo adventure, The Memory Box, Big Finish Productions is pleased to announce that a three-disc box set of further adventures for the ice-cold assassin played by Chase Masterson is now available to pre-order. Vienna: Series One will be released in February 2014.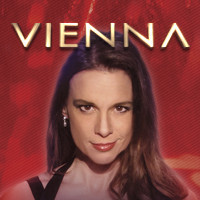 Created by Jonathan Morris, Vienna first appeared in the full cast Doctor Who audio drama The Shadow Heart, which starred Sylvester McCoy as the Seventh Doctor. During the adventure, the Doctor crossed swords with the impossibly glamorous bounty hunter Vienna Salvatori, played by Chase Masterson, who is best known for her role as Leeta in Star Trek: Deep Space Nine.
"The response to The Memory Box has been fantastic," says producer Mark Wright, "and we very quickly realised that we'd found an audience who wanted to hear more from this brilliant character. Vienna is a smart, ruthless, bounty hunter with her own code of honour, and that's brought to life so effortlessly by Chase Masterson's seductive performance."
Series star Chase Masterson said of the new series: "Like Doctor Who, the great thing about Vienna is its signature combination of compelling sci-fi and a playful sensibility. The fabric of each script is a unique, excellent story – creative twists and turns that keep an audience hooked ­– combined with the dry humour that the Brits are famous for."
"The Shadow Heart and The Memory Box gave us a great introduction to Vienna," continues Mark, "how she operates and the epic and colourful universe she exists in. Now we're going to start delving into Vienna's past…"
Vienna's first full series of adventures opens with Dead Drop by Mark Wright. Taking an assignment to assassinate the supreme commander of a devastating battle fleet in deep space, Vienna finds herself caught in the crossfire of an alien attack. Trapped aboard a crippled starship plunging towards a sun, can she stay alive long enough to escape?
In Bad Faith by Nev Fountain, Vienna is hired to take out a ring of faith stealers – criminals that can extract a person's faith and sell it on the black market. But she becomes curious as to who exactly took out the hit and sets out to investigate. Could it be one of the many followers of the Church of New Wonderment?
The series comes to a climax in Deathworld by Vienna's creator, Jonathan Morris. On the planet Mercator, assassins are pitted against each other in the Slaughter Games, battling to survive in a harsh wilderness. As she attempts to discover the truth about her past, will Vienna be the last killer standing?
"Putting these episodes together with Jonny, Nev, director Ken Bentley and our star, Chase Masterson, has been enormous fun," says Mark Wright. "Hopefully this is just the beginning for Vienna Salvatori."
"It's fun hearing fans go wild over Vienna, even those who are new to Big Finish," says Chase. "And the box set is full of surprises! Can't wait 'til you guys hear this."
Vienna: Series One is available to pre-order now as a triple-CD box set or digital download. Full guest cast details will be announced soon.