Page 1 of 1, showing 1 to 3 of 3 results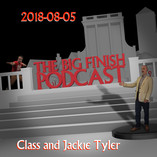 5 August 2018
Benji Clifford is joined by guest presenter Jamie Anderson (with Nick still off sick). Latest releases reviewed, Big Finish News, Listeners' Emails and some crazy tangents. Guest star: Katherine Kelly (from Doctor Who spin-off Class). Drama tease: Doctor Who: Short Trips - Flight into Hull! (starring Camille Coduri as Jackie Tyler).
Listen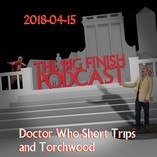 15 April 2018
Nick and Benji delve into Big Finish's world of audio drama with gusto... And with the latest Big Finish News, Listeners' Emails and the Randomoid Selectortron. There's a special report on Doctor Who Short Trips. Drama tease: Torchwood - Believe.
Listen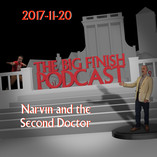 19 November 2017
Nick and Benji are here with the news, the emails, the Randomoid Selectortron and so much more. Guest stars: Sean Carlsen (Narvin), Gary Russell (former BF producer). Drama tease: The Morton Legacy (featuring the Second Doctor). Behind-the-scenes with Dark Shadows.
Listen
Page 1 of 1, showing 1 to 3 of 3 results