We love StoriesBig Finish produce great full-cast audio drama for CD and download, featuring many popular television fantasy series.
Maggie & Quentin - out now
12 June 2018
The latest box set in the Dark Shadows range is out today. Be prepared to re-enter the world of Collinsport in this new set of four stories starring Kathryn Leigh Scott and David Selby. Will Maggie and Quentin Collins spend eternity in unholy matrimony?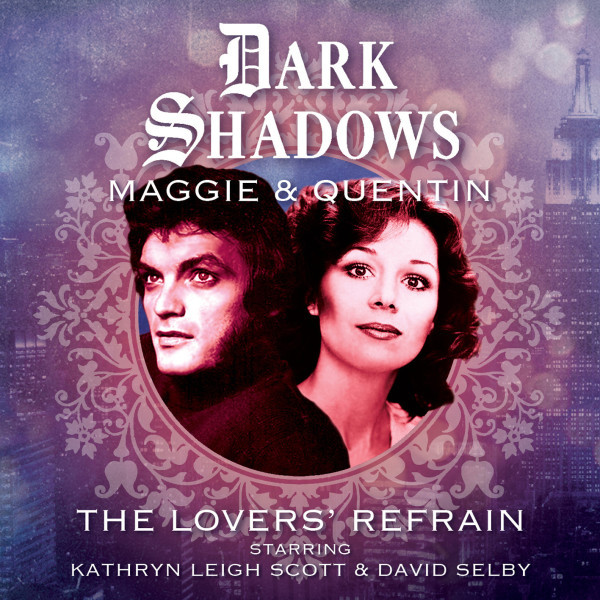 Dark Shadows, Maggie & Quentin: The Lovers' Refrain is out now.
The Girl Beneath the Water by Lila Whelan
As Maggie Collins welcomes her children home to Collinwood to celebrate her husband Quentin's 65th birthday, she is blissfully unaware of the cruel magic at work underpinning the heartwarming scene.
The Sand That Speaks His Name by Mark Thomas Passmore
A mistake from Quentin's past casts a dark shadow over his and Maggie's weekend getaway in New York City. A Golem is loose, threatening innocents and only Quentin knows how to stop it.
The Hollow Winds That Beckon by Cody Schell
A sunny day of fishing is interrupted by dark clouds as Quentin and Maggie find themselves swept up in events beyond their understanding. They'll do their best to escape a mysterious island, even if their failure means joining those who have failed before them – the ghosts on the waves.
The Paper to the Flame by Alan Flanagan
When a group of Windcliff patients start chanting a centuries-old song, Maggie and Quentin investigate – and find themselves drawn to an abandoned town with haunted streets and a fire burning deep below. There they must face an enemy far stronger, and far more unhinged, than they could ever have imagined…
"Maggie and Quentin are such iconic characters in Dark Shadows," explains Joseph Lidster, one of the producers and directors of this new box set, "and this series allows us to explore who they are far more than we've ever had the chance to before."
"While the series still has the thrills and scares you'd expect from Dark Shadows, Maggie & Quentin: The Lovers' Refrain is all about the love between the two main characters. It's really something very beautiful." (Read more of this article in May's Vortex magazine).
The series also features the return of Brendan O'Rourke as Doctor Hilary Cooper. First mentioned in Return to Collinwood, the character next appeared in the 2017 short story Cobwebs and may soon be returning elsewhere…
"This box set has given us a great opportunity to explore what it's like to have a second great love affair in your life," continues Joe. "They've both been through so much, so what is it now that brings them together? A lot of praise has to go to script editor, Alan Flanagan, who really worked hard to make the series something special.
"These are four stories about love and growing old. They're about accepting your past isn't something you can get away from. They're really quite beautiful and poetic but also feature the gothic horror that's so integral to the series. I don't think Big Finish has released anything quite like this before."
Maggie & Quentin: The Lovers' Refrain, is available now on at £30 on CD or £25 on download.
Plus, to celebrate the return of Dark Shadows, a new Dark Shadows collection Welcome to Collinsport is now available.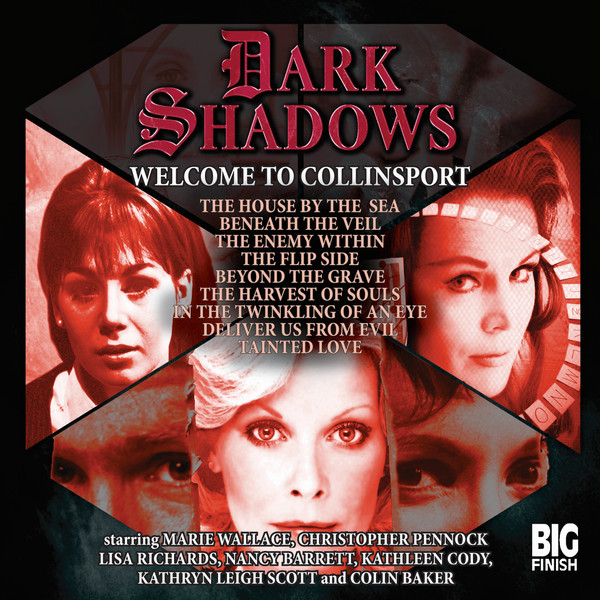 Containing nine early stories from the world of Dark Shadows, you can get this exclusive Big Finish box set at £36 on download until the end of June. Just perfect if you've never travelled to the world of Dark Shadows before!