We love StoriesBig Finish produce great full-cast audio drama for CD and download, featuring many popular television fantasy series.
27 May 2018
With plenty of special offers, vinyl treats and some unmissable tales out this week, don't miss out on any of the news in this week's Big Finish roundup.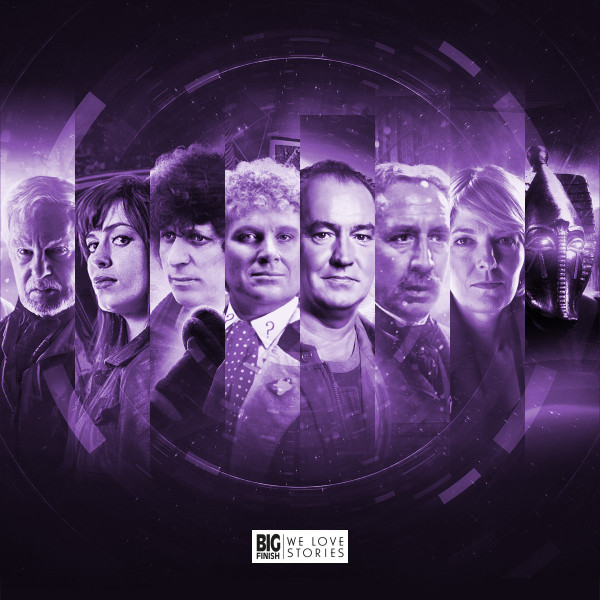 Just in time for PaizoCon, the annual celebration of Paizo publishing – the roleplaying game company, we have some special offers on Pathfinder Legends, our full-cast audio adventures based on the roleplaying game.
To access this special offer enter code VALEROS on checkout for 50% off the audio adventures from the three series of Pathfinder Legends: Rise of the Runelords; Mummy's Mask; and Curse of the Crimson Throne. Or save up to 60% when you buy the three series of Pathfinder Legends in our special offer bundles. Please note, the offer code doesn't apply to bundles but they have been adjusted to reflect the offer. This offer code expires at 23:59 (UK time) on 31/05/2018, so don't miss out.
Plus, in celebration of one last hurrah for the infernal investigators, Messers Jago & Litefoot, you can get titles from the Jago & Litefoot back catalogue with up to 50% off – and in some cases even more! Corks!
For savings on titles in the Jago & Litefoot range, go to URL https://www.bigfinish.com/offers/v/forever and enter code FOREVER (all upper case).
There was time for one last hurrah from the infernal investigators with the release of their final adventure on Thursday, starring the late Trevor Baxter as Professor George Litefoot and Christopher Benjamin as Henry Gordon Jago.
Announced this week in an exclusive deal with Sainsbury's supermarket, from the 25th of May Sainsbury's will be stocking a strictly limited pressing of Energy of the Daleks on blue 180gm heavyweight vinyl. They will be available in participating stores only, and limited to 1,500 units, so keep an eye out on your next supermarket visit!
A spokesperson from Sainsburys said: "We're really excited to be stocking something as iconic as the Doctor in our stores, so to have Energy of the Daleks in a limited run on blue vinyl is a massive treat for us."
The Fourth Doctor and his companion Leela (Louise Jameson) find themselves in the middle of London at the time of a new energy crisis. The GlobeSphere Corporation seems to have all the answers – but several thousand protesters beg to differ.
The Doctor has detected a mysterious energy reading. Could it be that the most evil creatures in the universe have returned to claim ultimate victory once and for all?
With two of our Big Finish Originals released, on Wednesday we looked ahead to the next original audio drama, and it's a time travel adventure with a twist.
July 2018 sees the release of Jeremiah Bourne in Time, a time travel fantasy brimming with thrills, wit and charm. The series is being released as part of the Big Finish Originals range which was launched this year to celebrate the award-winning audio drama company's 20th anniversary.
Eve Myles and Kai Owen reprise their roles of Gwen Cooper and Rhys Williams in a new Torchwood story by Guy Adams which came out Tuesday, and this claustrophobic horror tale is a very different Torchwood adventure…
Torchwood: We Always Get Out Alive is out now, and Gwen and Rhys' relationship has never been tested like this before.
Gwen Cooper and Rhys Williams are on the run from a cataclysm. They're the only survivors, and they're driving away from the disaster as fast as they can. They've got to get away, they've got to warn the authorities, and they just can't be late for the babysitter again.
Dim problem. After all, they're Torchwood and they always get out alive. But this time there's something in the car with them. Isn't there?
Don't miss the chance to save money by taking advantage of the pre-order prices on some of our recent releases – only available until the end of this month. You can travel back to the Second World War (twice!) and into the far-flung future with these four titles… read all about them on Saturday's news.
And that's the news, stay tuned for all the latest on the Big Finish site, and on our social media Facebook Twitter and Instagram.