Page 1 of 1, showing 1 to 4 of 4 results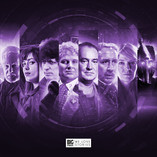 6 May 2018
We hope you're dressed for the occasion… Some big news announced this week, special offers on award nominated titles and the second of our Big Finish Originals released. Ready for the Big Finish roundup?
Read More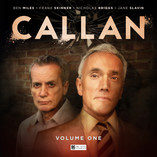 5 May 2018
Starring Ben Miles and Frank Skinner, Callan – the sixties spy classic – is returning on audio. And now you can hear the trailer of this exciting revival, due for release in July.
Read More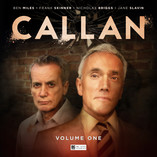 26 February 2018
The sixties spy classic is returning this July starring Ben Miles and Frank Skinner. Four series of the original television show were produced from 1967–1972, a film released in 1974, and a TV comeback in 1981. And now Callan is set to return on audio from Big Finish.
Read More
7 December 2017
Ben Miles and Frank Skinner star in new audio episodes from the world of Callan.
Read More
Page 1 of 1, showing 1 to 4 of 4 results