We love StoriesBig Finish produce great full-cast audio drama for CD and download, featuring many popular television fantasy series.
Big Finish's 15th Anniversary of Doctor Who releases - Offer 11!
6 August 2014
Fifteen years ago, we released Doctor Who: The Sirens of Time, starting a tradition of audio storytelling for the worlds of Doctor Who and beyond. Today we look at three - ahem - Key Doctor Who releases, the spin-off they created, plus there's some Cyber action and a peek over the shoulder of a writer's diary...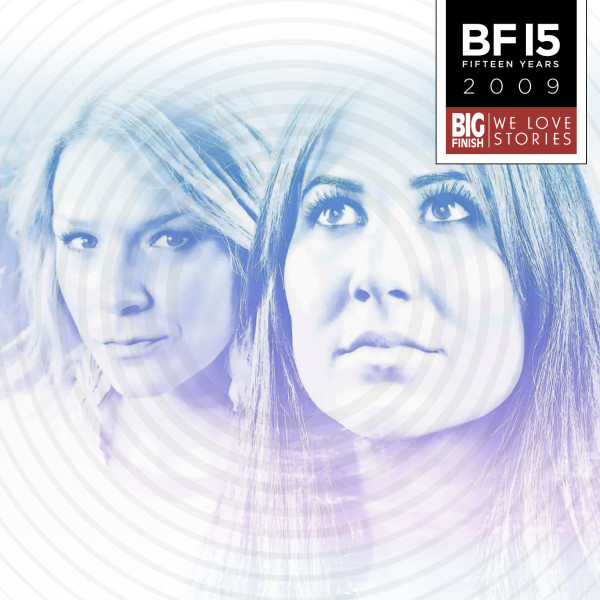 Big Finish's Doctor Who at 15 - Offer 11


The Doctor Who main range in 2009 saw a trilogy which told the story of a new race for the Fifth Doctor to recover the Key 2 Time, and so we're making The Judgement of Isskar, Destroyer of Delights and The Chaos Pool available for £7.50 on CD, £6.50 on Download, or Bundled as three for £15 on either format. Crucial characters in this trilogy were given their own series, so today Graceless sets 1, 2 and 3 are available for £15 each on Download or CD, or in a Bundle at £35 for all three.

The same year also saw the release of Cybermen 2, a second collection of stories focusing on one of the Doctor's most classic enemies, given the Big Finish treatment for a terrifying, thrilling ride. Today it's available for £15 on Download only. And finally, while we're talking of Cybermen, The Silver Turk pits the Eighth Doctor against one of the first classic incarnations of the monsters - available for £5 on Download or CD.

See you in less than 24 hours for offer 12...


A Few Words About 2009

Simon Guerrier, writer of the first Key 2 Time story, has kindly allowed us to use excerpts from the diary he wrote as he put the story together. For the full account, go here.

ISSKAR - THE WRITER'S DIARY

18 December 2007

It began with drinks at Jason Haigh-Ellery's swanky club in London. He, David Richardson, Nigel Fairs and me discuss the wheeze of a new mini-series. The Doctor will once again have to search out the six segments of the Key to Time, over three releases. He'll be helped by two living "tracers", who'll develop over the series.

19 December

I send in my first, 1,964-word outline for a story called "TBC". That's not me being post-modern, I just haven't thought of a title. Episode one ends with the return of an old friend of the Doctor's.

20 December

David vetoes setting the opening scene in a disco. And episodes two and three are too much like The Dark Husband. I'll need to think of something else. We also discuss titles. I suggest, "The Unravelling", "The Unravelling of Time", "The Collapse of Time" and "No Name". There is a long and terrible silence…

4 January

Nick Briggs confirms he has no plans to use the Ice Warriors in 2009; we just need to check that the BBC are happy for us to use them.

11 January

We also discuss the names – and how our tracers gain them. I suggest "Julia" – at random. Jason likes "Amy" and "Zara". Draft five, featuring Amy and Zara, is 3,578 words long and features pan-dimensional handbags.

12 January

David sends round some notes beefing up the background of the two tracers. He suggests that "Zara has chosen another traveller (not the robot featured in Simon's outline) – a more ruthless, dangerous man…" He suggests a few other things which also all end up in the final story.

14 January

We're racing against time ourselves, with the outline still not agreed. David doesn't want Amy "gaining a sense of humour from the segment", so I tweak the outline, and then tweak it again.

Jonathan Clements, meanwhile, is only on draft three of his outline. The slacker.

15 January

"Amy and Zara are consciously aping the people they learn from, rather than automatically taking on attributes. This makes them less like C'rizz, and means I can also make them less blank-slate zombies when we first meet them."

20 January

Jason worries that "pan-dimensional handbags" were used in an Iris Wildthyme play, so I change them to satchels.

12 February

David Richardson has a "passing fancy" – that Jonathan and Peter should try and copy the style of the opening of my episode three. Hooray – a note I don't have to deal with! I get on with packing for the Gallifrey convention in Los Angeles – and after that a holiday.

14 February

David sends me notes from him and Alan. Alan suggests a new title – The Judgement of Isskar, and there's comments marked "Zara's agenda" and "Superwomen". I am too busy schmoozing with celebrities to answer.

31 March

David confirms that The Judgement of Isskar has been signed off, and will be recorded on 24-25 April. I can come along if I behave. I ask who he's cast as Amy and Zara.

1 April
David responds by text: Penelope Keith and Brenda Fricker.

Then I notice the date…