For The Love Of StoriesBig Finish produce fantastic full-cast audio dramas for CD and download.
Blake's 7 will return in 2016!
7 September 2015
The Liberator is returning with the release of an exclusive Blake's 7 story, and a sneak peek into future plans.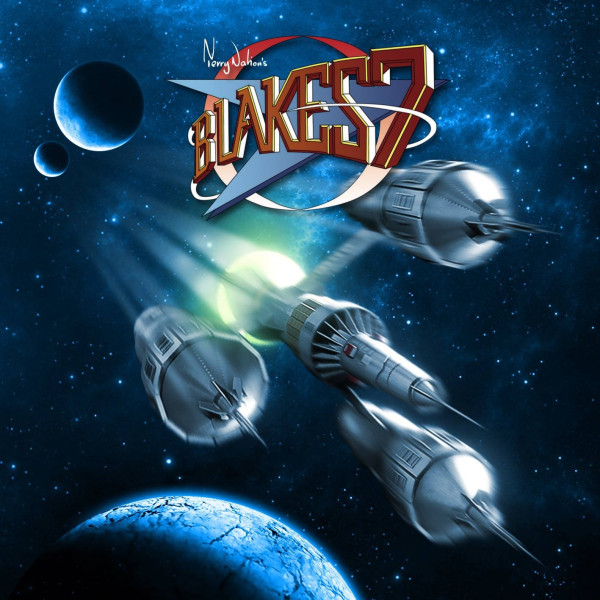 Exciting plans are afoot at Big Finish Productions for our on-going range of Blake's 7 audios, which mean the end of one set of adventures, and the beginning of many more.
Volume 12 of Blake's 7 – The Liberator Chronicles, now scheduled for April 2016, will be the last in the series, but do not fear; all is not lost for the intrepid crew of the Liberator.
"2016 will mark the start of a brand new era for Blake's 7 at Big Finish," says producer Cavan Scott. "We'll see new missions, intriguing new characters and the return of some real fan favourites.
"We're also working hard to give The Liberator Chronicles the send off the award-winning series deserves, as it makes way for explosive new adventures for Blake's brave band of rebels. More details will be revealed soon. In the meantime, we're pleased to release a very special Blake's 7 story, today."
Blake's 7 - The Liberator Chronicles: Remnants is an exclusive download, written by Simon Guerrier, and starring Paul Darrow and Sally Knyvette.
After a disastrous mission to the planet Laresh, most of the crew has been wiped out. Avon and Jenna are the sole survivors, reunited aboard the Liberator.
With their plans in tatters, will Blake's Two stay together… or go their separate ways to seek refuge in a galaxy pitted against them?
Blake's 7 - The Liberator Chronicles: Remnants can be downloaded now for just £6.99.
"As a special thank you for being patient," says Cavan, "we're also making Remnants available free of charge to customers who have already pre-ordered Blake's 7 - The Liberator Chronicles: Volume 12. They will find the title ready to download in their Big Finish account!"
Stay tuned to the Big Finish website for more news about upcoming Blake's 7 releases.