For The Love Of StoriesBig Finish produce fantastic full-cast audio dramas for CD and download.
Dark Shadows - Dreams of Long Ago
11 May 2017
Out today is our latest Dark Shadows release...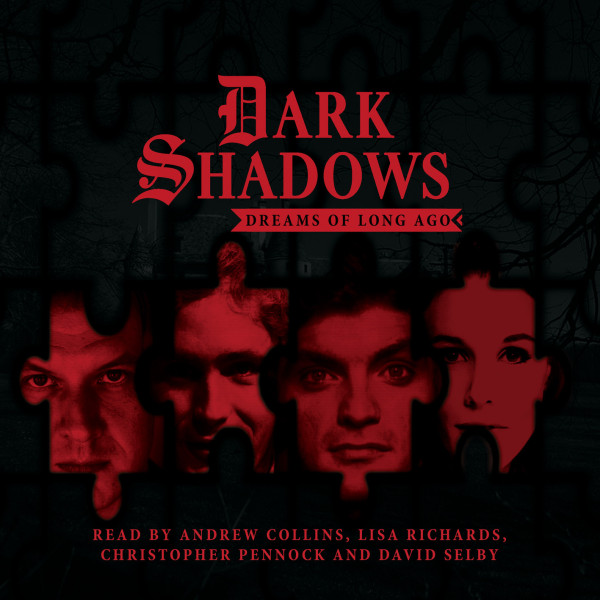 Dark Shadows - Dreams of Long Ago, from writers Alan Ronald, Matthew Waterhouse, Kate Webster and Aaron Lamont, and read by Lisa Richards, David Selby, Andrew Collins, Christopher Pennock and Brendan O'Rourke, has been released today:
Four tales of horror, romance and intrigue…
The Reflected Man by Alan Ronald
Sabrina Jennings is broken. Her husband is dead and her life means nothing. Alone in the city of New York she believes that her life can't get any worse. But she is about to discover that there's always something darker… hiding in the darkness…
Old Acquaintance by Matthew Waterhouse
New Years Eve, 1971 and Quentin Collins is celebrating in the Blue Whale. But something is coming for him… Something he first met in a Welsh village in 1914. Will the people of Collinsport survive to see 1972?
Devil's Rock by Kate Webster
Barnabas Collins and Willie Loomis are beginning a journey. A journey that they hope will lead them to their old friend, Julia Hoffman. But, on this night, they are about to discover that Collinsport isn't the only town in Maine to have a dark, terrible secret.
Cobwebs by Aaron Lamont
Something is very wrong at Windcliff Sanitarium. Sebastian Shaw wakes from a nightmare, alone. There are no doctors... no nurses... just a tiny little spider weaving its web on his wall. And outside, in the hospital corridors, the Burned Man is calling for him again.
Dark Shadows - Dreams of Long Ago is now available for £12.99 on Download or £14.99 for a CD version which also unlocks - as an exclusive to Big Finish listeners - a digital version too.
Recently we announced a box set for October - Dark Shadows: The Tony and Cassandra Mysteries. Check out the trailer below, and the news item here:
There'll be more Dark Shadows news in coming weeks. All of our releases to date can be found here: Dark Shadows at Big Finish.