For The Love Of StoriesBig Finish produce fantastic full-cast audio dramas for CD and download.
Dark Shadows: And Red All Over
27 October 2015
It's our final trip to Collinsport this year, with our 50th Dark Shadows Audiobook release!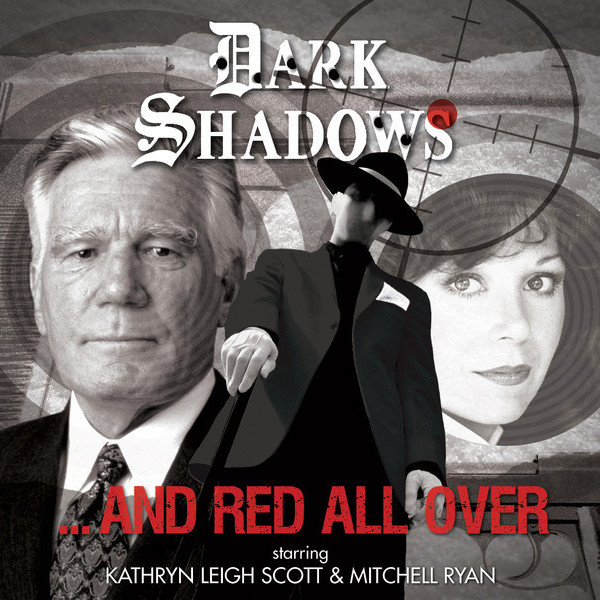 After the sinister events of Dark Shadows: Bloodlust, the citizens of Collinsport's lives have been changed forever. Today we reveal the secrets of Maggie Haskell (Kathryn Leigh Scott) in our final Dark Shadows audiobook of 2015 - Dark Shadows: And Red All Over, our 50th release from the range!
"We collect on our debts, but when the debt is uncollectable, we cut our losses. You have until sunset."
Newlywed Maggie Haskell has started a life away from Collinsport with her husband Joe. But before their honeymoon can start, Maggie finds herself trapped in a cabin in the woods with a strange man. A strange man with a familiar face.
With time running out, Maggie has to buy her freedom. But her captors will only accept one thing.
Who are the faceless men holding her captive and what do they want? Where is Joe Haskell? And who is the man with the face of Burke Devlin?
Starring Kathryn Leigh Scott, Mitchell Ryan, Michael Shon and John Askew, Dark Shadows: And Red All Over, a new story by Cody Schell, is available to buy and download today. Check out the trailer below!
You can subscribe to our series of 2015 Dark Shadows titles today, including last month's Dark Shadows: Tainted Love. More than fifty other titles are also available, featuring characters from across the entire classic TV series.
There's also a download of a free episode of the critically-acclaimed mini-series Dark Shadows: Bloodlust available today from the Big Finish website.
And you can celebrate our 50th release with a free downloadable music suite of Original Compositions from the Dark Shadows Audio Dramas – available from Sound Cloud. A special behind-the-scenes interview with producer Joseph Lidster can also be found on Dark Shadows: And Red All Over's range page.