For The Love Of StoriesBig Finish produce fantastic full-cast audio dramas for CD and download.
Doctor Who Magazine - Cover and Sixth Doctor News
29 April 2015
As revealed in this month's edition of Doctor Who Magazine, there's more news about the next run of Sixth Doctor stories in Big Finish's main Doctor Who range...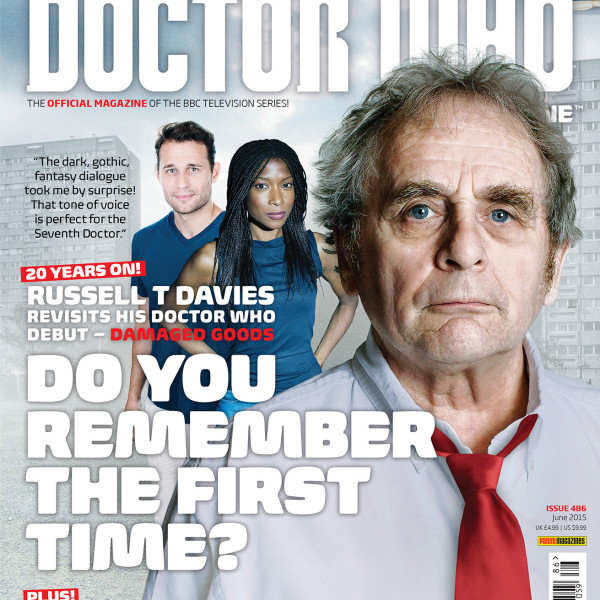 This month's edition of Doctor Who Magazine has a cover feature about Big Finish's recently released adaptation of Russell T Davies' Doctor Who - Damaged Goods, including comprehensive cast interviews and pictures.
Elsewhere, there's news of The Sixth Doctor returning for a brand new trilogy of audio adventures in September, and this time there's a plucky new companion aboard the TARDIS. Leading Wren Mrs Constance Clarke is portrayed by Miranda Raison (Spooks, Doctor Who: Daleks in Manhattan and Evolution of the Daleks) and she is a character with a mystery to solve…
The trilogy begins with Doctor Who - Criss-Cross by Matt Fitton, which guest stars Alistair Petrie (Utopia, Sherlock), Hugh Fraser (Poirot) and Robbie Stevens (Terrahawks)
"Constance first meets the Sixth Doctor at the famous WWII code-breaking facility at Bletchley Park," explains script editor Alan Barnes. "They're trying to crack a mysterious code and unmask a Nazi agent... one with otherworldly connections."
Siobhan Redmond returns as the Rani in October, hot on the heels of her acclaimed debut in Doctor Who - The Rani Elite. Doctor Who - Planet of the Rani is written by Marc Platt who wrote Ghost Light for the Seventh Doctor on TV, as well as dozens of popular Doctor Who audios.
"The last time we saw her, the Rani was on her way to space prison," says Alan. "In Doctor Who - Planet of the Rani, she's got a plan to get out and return to the hitherto-unseen world of Miasimia Goria... where one of her worst atrocities is waiting to catch up with her!"
After helming episodes of Doctor Who - The Companion Chronicles and Blake's 7, Louise Jameson makes her directing debut on the Doctor Who main range with Doctor Who - Shield of the Jötunn. The all-American guest cast includes Michael J Shannon (A Very Peculiar Practice) and James Carroll Jordan (Rich Man Poor Man).
Alan says: "Comics writer Ian Edginton – whose name will be very familiar to readers of 2000 AD, among others! – has come up with this story, set in the Arizona desert in the near future... amid a howling blizzard, seemingly connected to the unlikely discovery of an ancient Viking tomb." In addition to her appearances in these three stories, Constance is also part of Doctor Who - The Sixth Doctor: The Last Adventure, Big Finish's spectacular September release which sees Sixth Doctor making his final stand against the Valeyard.