We love StoriesBig Finish produce great full-cast audio drama for CD and download, featuring many popular television fantasy series.
Doctor Who's 'Sweet Sonic Solution'
21 November 2012
If you haven't yet caught up with Doctor Who: Dark Eyes, starring Paul McGann (who starred as the Doctor in the 1996 TV Movie of Doctor Who), you might like to know what those who've heard it are saying. It's a definite thumbs-up from our listeners...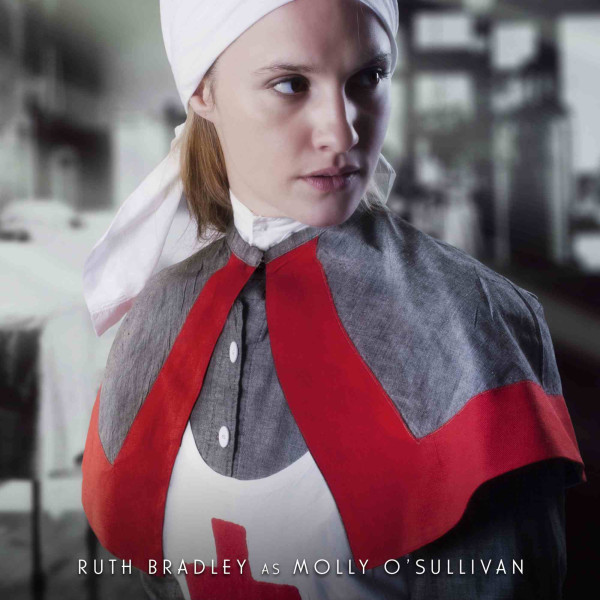 Doctor Who: Dark Eyes is still available. You can stream or download the trailer here. There's also a podcast interview with the stars, Paul McGann and Ruth Bradley (who plays the Doctor's new assistant, Molly O'Sullivan) here.
And now, in no particular order, here's a selection of comments, collected from emails, Facebook and Twitter.
Danny Lavery: Listened to Dark Eyes yesterday, fantastic new start for the Eigth Doctor!
Chris Myers: And there she goes... What an amazing 4 hours. Big Finish, you are brilliant. Dark Eyes was so worth the wait. More please!
Juli @Meitrannan: Finished "Dark Eyes" had to congratulate you on writing. The bit about why hope hurts...speechless.
Michael Evans: You had perfectly concocted an addictive drug of good drama, cracking adventure and excellent performance delivered in a sweet sonic solution. I had really enjoyed UNIT Domnion but I think Dark Eyes managed to knock that into a cocked hat.

Jon Tyktor: @BriggsNicholas, Dark Eyes is some of your best work. Can't wait to hear more from Paul's Doctor!
Andrew Webb: Dark Eyes: 4hrs of top notch Doctor Who from Big Finish & Nicholas Briggs. Highly recommend Big Finish output to anyone who enjoys Doctor Who.
Nic Ford: Hurrah for Molly O'Sullivan in the Tardy-box - what a great box set!
Matthew Sychantha: Dark Eyes is one of my favourite stories of all time! Thank you so much for having such a great epic tale come out!
Ralph Burns: Loved Dark Eyes. Passed an evening with aplomb, at least until the Dalek Time Controller tried to erase me from history.
Michael Shane: Finished DARK EYES.Thanks for the great ride! Can't wait to hear what you have in store for Paul McGann next!
Jay Lucas: Hats off to all for Dark Eyes. Would've made a great 8th Doctor mini-series.
Mark Wardecker: Just finished listening to Big Finish's Dark Eyes. If Moffat ever gets tired of his job you should apply. Bravo!
JellyBabyKid: so good I listened to Dark Eyes in almost one sitting. More Molly please?!
Dave Trayus: Just finished Dark Eyes, absolutely amazing. The Time Controller's last line was very chilling!
Ruaidhri: Just finished Dark Eyes from Big Finish written by Nicholas Briggs. One of the best Doctor Who stories (out of audio and all TV) yet.