For The Love Of StoriesBig Finish produce fantastic full-cast audio dramas for CD and download.
Doctor Who - The Crash of the UK-201
12 December 2018
If you could go back and change your fate - would you? The final adventure in series five of Doctor Who - The Early Adventures has been released today.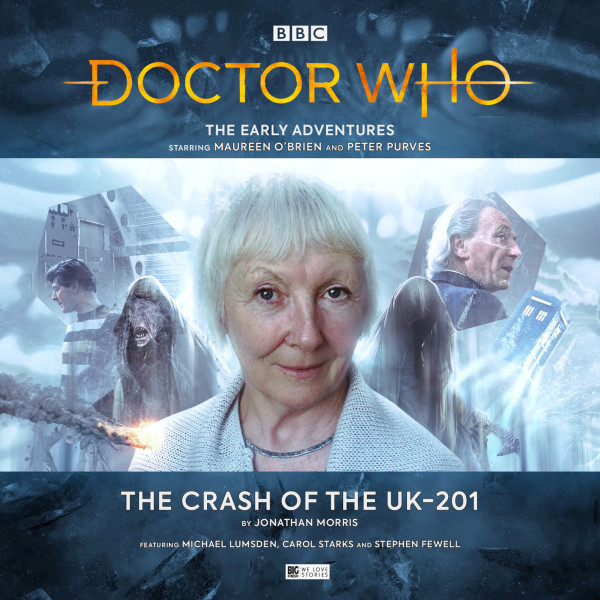 Doctor Who – The Crash of the UK-201 is out now.
You can't change the past, every time traveller knows that. What's done is done and cannot be unwritten. But what if it isn't the past any more? What if it's now the present?
The spaceship called the UK-201 was intended to fly to the Earth colony of Astra. But it never made it. Crashing on the planet Dido, a tragic chain of events was set in motion leading to the death of almost all of its crew and a massacre of the indigenous population.
The only survivor of these events was a young girl called Vicki. Rescued by the time traveller known as the Doctor, she's been travelling in his ship for some time.
So when she suddenly wakes up in her cabin on the UK-201 again, without her friends, a few days before the accident, she's faced with a stark choice... Can she stop the crash from happening? And if she can, should she?
Writer Jonathan Morris told us more in October's edition of Vortex magazine: "In keeping with The Early Adventures approach, each episode is fairly self-contained in terms of location and cast, to be as authentic as possible, while the story itself is, I think, emotionally hard-hitting. There's one scene in it which is the darkest, most traumatic thing I've ever written. It is basically all about Vicki – her life... and trying to recover missed opportunities." You can read the whole article in Vortex.
The Crash of the UK-201 is available now at £14.99 on CD or £10.99 on download. Don't forget that all CD purchases unlock a download option via the Big Finish app and the Big Finish website.
Or you can save money with a bundle. Get all four releases of series five of Doctor Who – The Early Adventures for £45 on CD or £40 on download. Remember that in this set of The Early Adventures all four stories are chronologically consecutive making a seamless series.
We'll have more news on stories from the era of the First and Second Doctor soon...