We love StoriesBig Finish produce great full-cast audio drama for CD and download, featuring many popular television fantasy series.
14 July 2017
Ever wanted to join in the adventures of Paul McGann's Eighth Doctor? Jump on board today with a special offer of 50% off!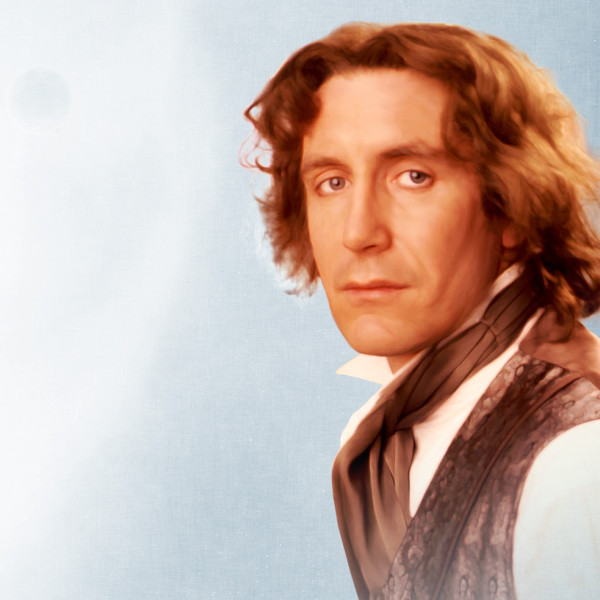 Originally appearing in the Doctor Who movie back in 1996, Paul McGann started recording with Big Finish back in 2001 and since then he hasn't looked back.
Previously seen as the 'romantic' Doctor, The Eighth Doctor (Paul McGann) is an enthusiastic figure who explores the universe for the sheer love of it: though always ready to tackle problems when they arise, he relies on brilliant improvisation rather than elaborate plans. He is passionate, direct, sympathetic and emotionally accessible, yet this is balanced by occasional feelings of self-doubt and weariness of his endless battles against evil.
The Eighth started at Big Finish in the main range back with Storm Warning, with new companion Charlotte Pollard played by India Fisher. However, he soon continued in his own Eighth Doctor adventures, starring Sheridan Smith as companion Lucie Miller. It finds the pair thrust together by the Time Lords and, as they get to know and rely on each other, taking part in a series of wild and wonderful adventures fighting Cybermen, Ice Warriors, Zygons, Krynoids, Wirrn, the Giant Spiders, fallen Time Lord Morbius and, of course, the dreaded Daleks - at their most evil and terrifying ever!
Try their first adventure, Blood of the Daleks, which was originally broadcast on BBC Radio 7 (now BBC Radio 4 Extra).
This story found the pair united for the first time, against the Doctor's bitter enemies, the Daleks, voiced by Nicholas Briggs. This release also stars Hayley Atwell (from Marvel's Captain America and Peggy Carter) and Anita Dobson, from Eastenders, London Road and Loose Women. The story the perfect jumping-on point for new fans of Big Finish, and to explore the Eighth Doctor.
We talked to Nicholas Briggs, who introduced Sheridan to the world of Doctor Who, 'Working with Sheridan Smith when she played Lucie Miller for us is a time I look back upon with huge fondness. It was a rollercoaster adventure. She absolutely blew us away with a fantastic audition and with her enthusiasm to play the role. Because she was so brilliant and in demand, there was a constant worry of whether or not we could get her back for each successive series. We always wanted her back, but it turned out that Sheridan was equally worried that we wouldn't get her back. She kept saying, 'Don't kill me off yet!' at the end of every series.'
'The rawness and reality of the emotional content Sheridan brought to the role was an honour to behold. She is a very instinctive actor, and I learned to trust her instincts very quickly. Whenever she had any worries about how to play a scene, I just sort of lined her up and fired her right at it. She always hit the ground running and was superb.'
You can also try a sample of Lucie Miller in action in yesterday's Short Trip release, Flashpoint, available for download at £2.99.
Until the 21st July at 23:59 UK time, you can save 50% on any CD or download purchase in the Eighth Doctor Adventures, Doom Coalition or Dark Eyes, with the offer code EIGHT50.
You can get each individual Eighth Doctor and Lucie Miller story at £5.50 on CD or £4.50. These are discounts are reflected in our current bundles, so please note that the discount code will not apply a further reduction in price.
Plus this week you also can save on bundles of Doctor Who Main Range stories featuring Paul McGann (although pleasse do note that the discount code cannot be used against Main Range releases). You can access the Eighth Doctor Main Range bundles here.
Check back tomorrow where we look at Paul McGann's further adventures in the story arcs, Dark Eyes and Doom Coalition, also included in these special offers.