For The Love Of StoriesBig Finish produce fantastic full-cast audio dramas for CD and download.
Final FREE download for 2020
13 December 2020
All good things must come to an end. The final Big Finish weekly freebie celebrates the return of Captain Jack Harkness in the New Year.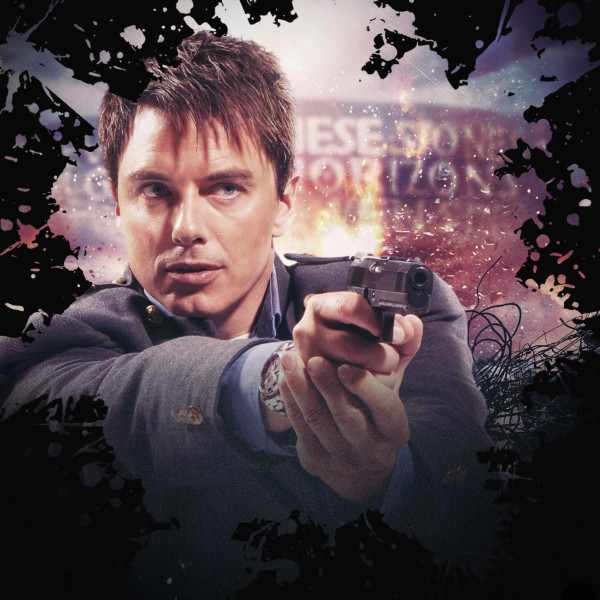 Since the beginning of the 2020 coronavirus pandemic, Big Finish has given away more than 175,000 free downloads of stories from its various ranges, including Doctor Who, Blake's 7, Sherlock Holmes, and Dorian Gray.
The final of the weekly freebies (or lockdownloads, as they became known) features John Barrowman (reprising the role of Captain Jack, soon to be seen in Doctor Who: Revolution of the Daleks on BBC One), Eve Myles (Gwen Cooper), Paul Clayton (Mr Colchester), Jonny Green (Tyler Steele) and Alexandria Riley (Ng) in the first audio adventure continuation of Torchwood, originally released in 2017.
Torchwood: Aliens Among Us – Changes Everything by James Goss
This full-cast audio drama marks the beginning of the ongoing Torchwood sequels, following on from the events of the TV series, Miracle Day. It was developed by Big Finish producers James Goss and Scott Handcock in collaboration with series creator Russell T Davies.
Tyler Steele has washed up in Cardiff looking for a fresh start. A disgraced journalist, he's looking into the Red Doors movement – are they really behind the terrorist attacks on immigrants? Who is stirring up the racism and hatred in the city, and what does outsourcing contractor 3Sol have to do with it? Tyler finds out that Torchwood – a secret organisation that everyone thought long gone – is back in business. Tyler realises that this is the second chance he's been looking for, and he'll do anything to be a part of it.
Writer James Goss said: "Russell has been so incredibly patient and supportive. He's stunningly busy – we asked him to write the first episode (we picked a week when he hadn't won an award and hoped). He laughed, told us to do what we wanted, asked to have a look, gently shook his head and came up with a set of scenarios and characters that took what Scott Handcock and I were doing and made them so much better.
"He just came up with so many ideas, all of them fun, all of them exciting. He even – it's probably safe to say this – wrote some of it in the end. Changes Everything works to reintroduce Torchwood through the eyes of potential new recruit Tyler.
"If you've not heard any Big Finish Torchwood, or if you've never even watched Torchwood on TV, it's a great place to start. It covers a lot of ground, introduces the cast (in some surprising ways) and sets up a lot of what's to come."
Praise for Torchwood: Aliens Among Us – Changes Everything:
"A great new start to Torchwood. It's everything you could've hoped for from a TV episode and more." (Fansided.com)
"One of the great successes of recent times for Big Finish." (Sci-Fi Bulletin)
"A great first outing for this new Torchwood dynamic, capped off with a wonderfully executed twist at the end." (Blogtor Who)
"Brings the show into the present with diverse, fresh characters to swell the ranks." (Cultbox)
The story is available to download exclusively from the Big Finish web site's Weekly Deals page and can be unlocked by anyone who has registered for a Big Finish account (which is free to create) and played on the Big Finish listening app (which is free to install).
For the next seven days, Torchwood fans can also get discounts on Aliens Among Us series 1-3 from just £19.99 each (at 33% off) and sequel God Among Us series 1-3 from just £24.99 each (at pre-order prices) as downloads.
Big Finish listeners can also save up to 50% off the Torchwood: Monthly Adventures range (stories 1-18) as downloads, including bundles.
All offers end at 23:59 on 20 December 2020.
Please note that Torchwood contains adult material and may not be suitable for younger listeners.