We love StoriesBig Finish produce great full-cast audio drama for CD and download, featuring many popular television fantasy series.
First Doctor Adventures Volume 3
29 January 2019
David Bradley, Jamie Glover, Claudia Grant and Jemma Powell continue their adventures in space and time in The First Doctor Adventures Volume Three. There's an extra special trip in the TARDIS this time with the team crossing paths with Carole Ann Ford - the original Susan!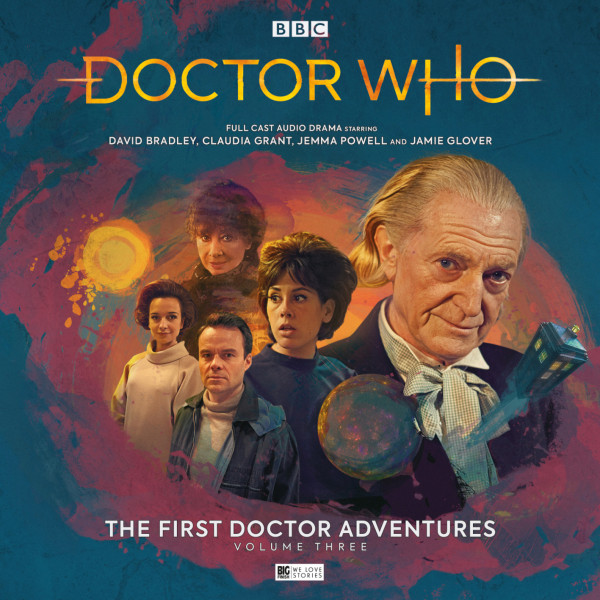 Doctor Who – The First Doctor Adventures Volume Three is out now.
3.1 The Phoenicians by Marc Platt
In ancient Tyre, the Phoenician civilisation commands the oceans. But times are turbulent – the young King's quarrel with his sister threatens to divide the nation.
On perilous seas, Ian becomes Princess Elissa'sfavourite, while Susan and Barbara face losing their freedom. In the city, the Doctor falls foul of King Pygmalion.
As they reach dangerous shores, thetravellers fight to survive as legend becomes history…
3.2 Tick-Tock World by Guy Adams
When disaster befalls the TARDIS, its occupants find themselves in a bizarre location, somewhere between space and time.
Desperate survivors hide among ruins, greedy scavenging creatures hunt new prey, and ghosts scream out warnings across time.
All the while, a mysterious woman watches the TARDIS crew, knowing, as sure as tock follows tick, that a terrible fate awaits them…
Script editor Matt Fitton told us more about the original, yet slightly different TARDIS team's third historical adventure in December 2018's edition of Vortex: "We're continuing the tried and tested pattern of having a historical story and a science fiction one. We were thinking along the lines of the First Doctor historicals on TV – having the travelogue story as in Marco Polo and going back in time to an ancient period, like the Aztecs.
"I remembered being fascinated by the Phoenicians when they popped up in Asterix, and they seemed like a great fit for Marc (Platt, the story writer). He came back with a brilliant premise, something touching on mythology, history and legend and how it all mixes together, and we have the TARDIS travellers separated on a journey. The Phoenicians were one of the great ancient civilisations from before the Roman Republic. They were great seafarers and traders rather than going out and conquering places, as they were more interested in commerce."
And the next story is certainly a step into science fiction. Matt explains: "We've dealt with space and time aspects of the TARDIS, so this is a kind of side-step into the idea of dimensions. It was touched on slightly in The Space Museum, this idea that you can shift sideways as well, so it's a very sixties take on something between space and time travel where disaster befalls the ship.
"The crew find themselves stranded in this very strange place with all kinds of creatures, survivors and a mysterious woman who is watching their every move."
The mysterious woman in question is played by Carole Ann Ford, the first actress who played Susan, the Doctor's granddaugther.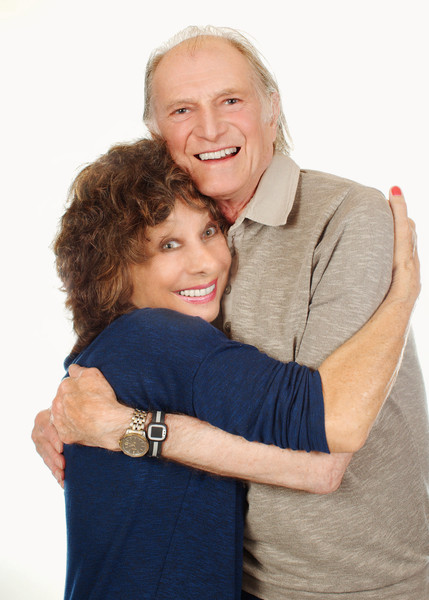 The First Doctor Adventures Volume Three is available now at £23 on CD or £20 on download. Don't forget that all CD purchases from Big Finish unlock a download exclusive on the Big Finish website or the Big Finish app.
And why not get Volumes One and Two of The First Doctor Adventures available at £35 on CD or £30 on download each, or save money with a bundle at just £45 on CD and £40 on download.
Volume One takes the TARDIS team to the Great White Hurricane of 1888 in New York, then fighting the first incarnation of the Master in the far future (from their perspective) of 2003!
And Volume Two sees the TARDIS team on the futuristic world of Ashtallah, and then back in 19th century Japan.