For The Love Of StoriesBig Finish produce fantastic full-cast audio dramas for CD and download.
Fourth Doctor Adventures Series 10
19 March 2019
Today we can reveal that the final story in The Fourth Doctor Adventures Series 10 is a thrilling historical, as the Fourth Doctor and Leela encounter esteemed paleontologist Mary Anning in The Primeval Design, written by Helen Goldwyn.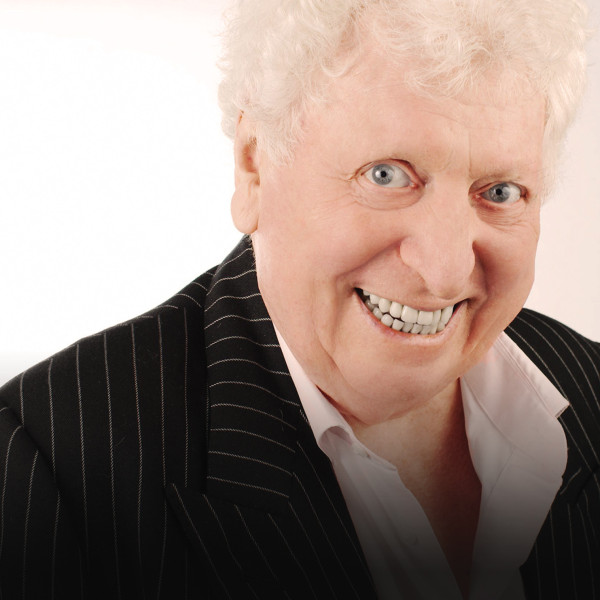 The final story in Series 10 of The Fourth Doctor Adventures sees the Doctor meeting a true icon from history – Mary Anning, a pioneering paleontologist and fossil collector. And the Doctor, Leela and Mary will be getting a little closer to the dinosaurs behind the fossils than they imagined…
Mary Anning, played by Lucy Briggs-Owen, is the perfect quirky counterpart to Tom Baker's Fourth Doctor. Growing up in poverty in Lyme Regis and despite a lack of education, Mary Anning taught herself to read and discovered multiple important biological finds hidden in England's 'Jurassic Coast' – during a time when female scientists were not recognised. Even the Geological Society of London refused to acknowledge her expertise (and didn't admit women into the society until 1904).
Thanks to her important work, Mary Anning helped pave the way for female scientists today. Writer, Helen Goldwyn tells us more: "When Big Finish asked if I'd be interested in writing a historical story for the Fourth Doctor, I was pretty overwhelmed. First of all by the opportunity to write for Tom Baker (MY Doctor!), and secondly by the amount of work involved. 20,000 words is A LOT!
"I also knew it would require considerable research so I bought some DVDs, read a lot of detail online about the era, and set about writing a treatment. Thank goodness for script editor John Dorney's expertise and patience with helping me to develop that. It turns out there are a few unwritten rules and conventions for writing a Doctor Who story that I couldn't have known without trying to break them!
"I chose Mary Anning as my historical character as she was just such a driven, smart, emancipated women for that era, who could have achieved even more without all the social constraints of the time; and I loved the idea of Mary being inspired by Leela, who says and does what she wants without any concern for what others think! (It was fun to write characters with strong Dorset accents too.)
"There was a deep sense of satisfaction and joy in hearing Tom and Louise record my words and, as always, I'm so very grateful for the opportunity to be part of a creative world where literally anything is possible."
The Fourth Doctor Adventures Series 10 Volume 1 consists of two two-part adventures for the Fourth Doctor, Leela and K9.
10.1 The World Traders by Guy Adams
10.2 The Day of the Comet by Jonathan Morris
And The Fourth Doctor Adventures Series 10 Volume 2 wraps up the series with two more two-part adventures.
10.3 Thaddeus Nook's Time Tours by Andrew Smith
10.4 The Primeval Design by Helen Goldwyn
Producer, David Richardson tells us more: "For Series 10 it's a joy to welcome back our friends Louise Jameson and John Leeson to reprise Leela and K9. The stories include a prequel to The Sun Makers, a visit to a doomed world, and a group of time-travelling tourists who make a terrible mistake."
Doctor Who – The Fourth Doctor Adventures Series 10 Volumes 1 and 2 will be released in January and February 2021.
In Series 9 (being released in 2020) of The Fourth Doctor Adventures, we'll be returning to E-Space as Tom Baker is reunited with Lalla Ward as Time Lady Romana, John Leeson as robo-canine companion K9, and Matthew Waterhouse as mathematical genius Adric.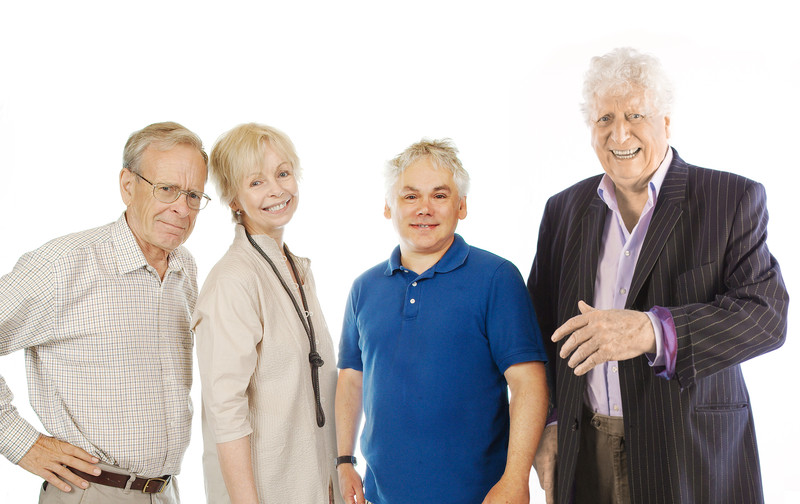 Series 9 is set in the beginning of Tom Baker's final television series as the Doctor in between episodes State of Decay and Warrior's Gate of season 18. Trapped in E-Space, a pocket universe next to our own (N-Space), the Doctor acquires a new companion Adric, a 15 year old mathematical genius, who begins to travel with the Doctor and Romana.
Volumes 1 and 2 of Series 9 will be released in January and February 2020, with Volumes 1 and 2 of Series 10 following in January and February 2021. Each volume is available as a 4-disc CD box set for £25 on CD or £20 on download from Big Finish.
Or why not save money and get both volumes of each series together in a pre-order bundle for £45 on CD or £40 on download.
All of these adventures will also be available for download individually priced at £12.99, available for pre-order now.