For The Love Of StoriesBig Finish produce fantastic full-cast audio dramas for CD and download.
Fourth Doctor Comic Strips
13 March 2019
The Fourth Doctor is travelling back to his comic days in a brand new box set. Adapted from well-loved comic strips, the Doctor encounters the Iron Legion - an army of robotic Roman legionnaires, and along with companion Sharon he'll encounter one of the deadliest and most adorable villains ever - Beep the Meep.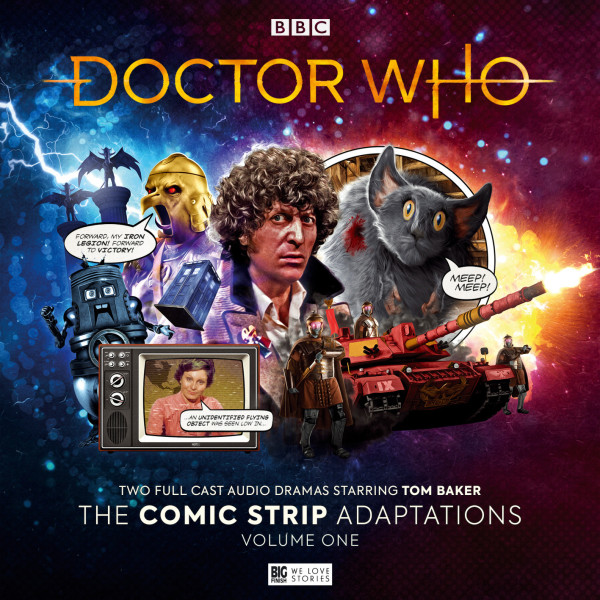 Doctor Who – The Fourth Doctor Comic Strip Adaptations Volume 1 is out now.
1. Doctor Who and the Iron Legion adapted by Alan Barnes
1979 AD! Led by the terrible General Ironicus, the mighty Iron Legion – robot veterans of the Eternal War – have come, seen and conquered the English village of Stockbridge!
Caught up in the mayhem, the Doctor pursues the Legion back through the great Dimension Duct to their place of origin – an alternative Earth where Rome never fell…
2. Doctor Who and the Star Beast adapted by Alan Barnes
1980 AD! In Yorkshire, the authorities have dismissed reports that an Unidentified Flying Object was seen plummeting towards the ground… moments before the explosion that destroyed the Blackcastle Steel Mills. After all, Blackcastle is the last place on Earth aliens would ever want to visit…
Local teenagers Sharon and Fudge know better. 'Cos they've found an actual space alien hiding in the allotments. He's their alien. Their secret. And his name is… The Meep.
Executive producer and director, Nicholas Briggs, told us more about these cult comic adaptations: "These Fourth Doctor Comic Strip Adaptations have a whole different feel to them. It's like they're from a parallel universe vision of Doctor Who! Tom Baker spotted it straight away, emailing me the moment he'd read The Iron Legion, commenting that this was 'a bit DIFFERENT' – actually typing 'different' in capitals! But he rose manfully to the challenge and entered into the spirit of it all wonderfully. And that spirit is that they are, essentially, wackier.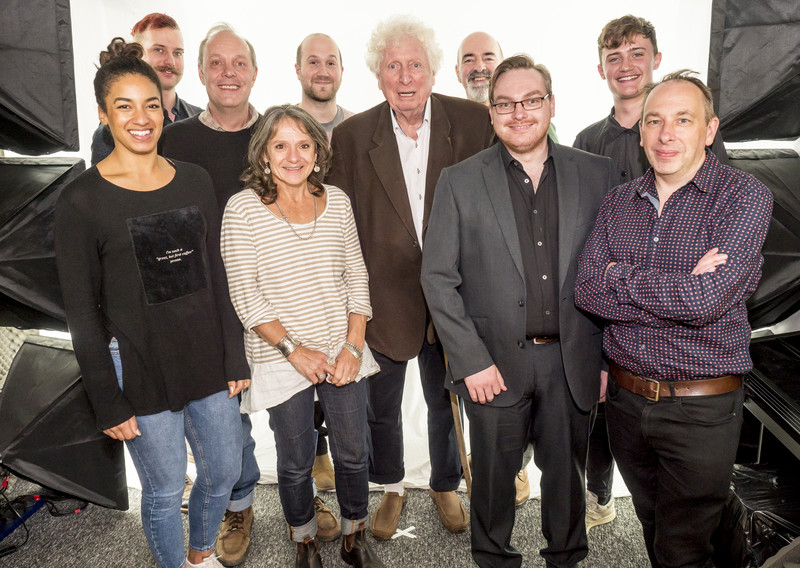 "There was a feeling of 'we can do anything because there are no budget restrictions' in the original comic strips, and our adaptor, Alan Barnes, has captured this perfectly. Crazy characters, extravagant action sequences. And Alistair Lock has done a superb job with his sound design and music."
An interview with Rhianne Starbuck who plays new companion Sharon, can be found here.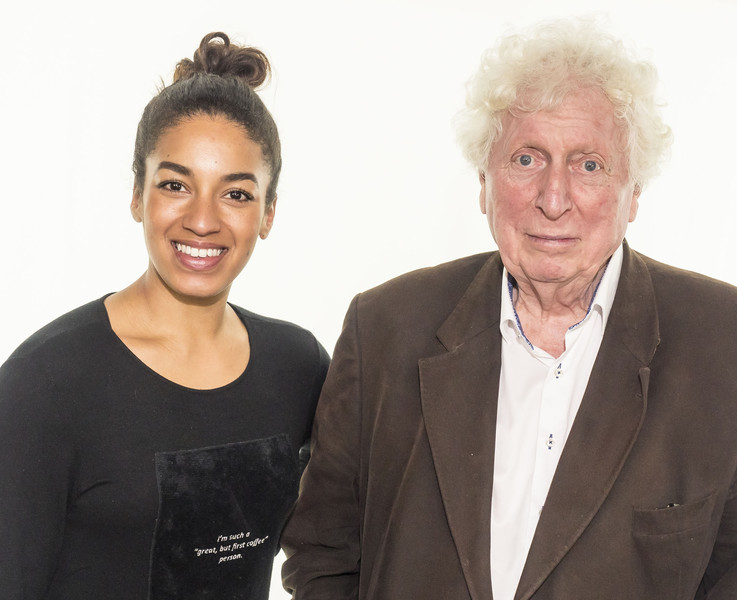 The Fourth Doctor Comic Strip Adaptations Volume 1 is available now as a 5-disc CD box set for £23 or on download at £20 from www.bigfinish.com.
Or you can get this set together in a bundle with The Seventh Doctor: The New Adventures for £45 on CD or £40 on download.
And for all Fourth Doctor fans, the classic Doctor Who favourite, Logopolis, with new updated special effects, is being screened in many American cinemas this evening courtesy of Fathom Events and BBC Studios. More info can be found here