For The Love Of StoriesBig Finish produce fantastic full-cast audio dramas for CD and download.
Jago & Litefoot Series Eight Details
2 May 2014
Jago & Litefoot, the popular audio drama series starring characters from The Talons of Weng-Chiang, returns for an eighth season in October. And this time the two infernal investigators have a song in their hearts†¦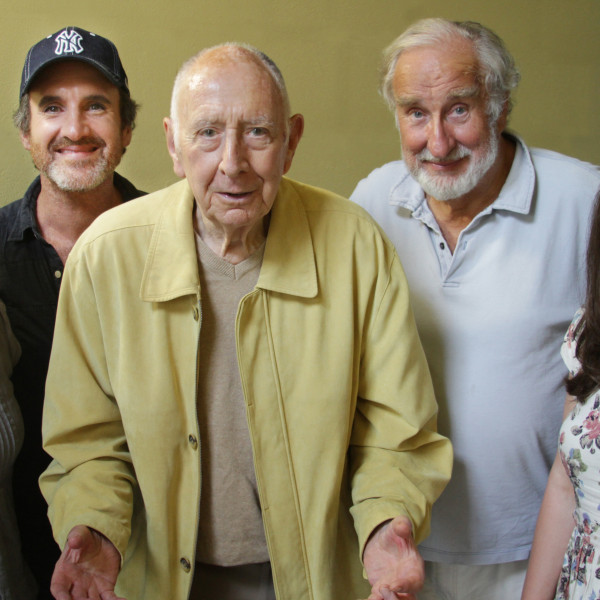 "At the end of series seven, we revealed that theatrical entrepreneur Henry Gordon Jago was hiring a brand new act," says producer David Richardson. "That act is The Scorchies, a race of alien puppets who like nothing more than to wreak havoc while singing showtunes. Fans of our range The Companion Chronicles may remember them from a story called The Scorchies, in which the Third Doctor and Jo Grant saved the world from death by a Saturday night Light Entertainment show."
Season Eight opener Encore of the Scorchies takes the puppets to a new level, with a dark and macabre story by James Goss that includes a number of grand show-stopping tunes composed by Howard Carter, with lyrics by James and Howard.
'Howard Carter has provided an ambitious score for this,' says James. 'It's suitably full of classic Music Hall numbers, while also sounding like the Royal Philharmonic falling off a cliff. If you only buy one Doctor Who release about evil space puppets, then make it this one.'
'This has been one of the most exciting and challenging Big Finish projects I have worked on,' says Howard. 'It was very important to me that this didn't end up as a normal story with a few songs casually sprinkled throughout; it had to feel like a full musical episode, and James's well-crafted and playful script gave me the scaffold around which I could structure my musical ideas.
'Technically this was also the most demanding project I've been involved with. The songs were written and arranged over a period of months, and scores and backing tracks had to be produced well in advance of the recording session. I also had to anticipate how the songs would all fit together with both the sound effects edits and the score when the episode was completed. As a composer there is no greater thrill than hearing your work performed by excellent musicians, and we were blessed with the most professional and charismatic cast'.
That cast of West End stars includes Jenna Russell (Doctor Who: Bad Wolf and The Parting of the Ways) who stepped straight from Stephen Sondheim's Merrily We Roll Along into the tiny shoes of Porcelain Polly, while Cameron Blakely and Sarah Lark fitted in the roles of Colonel Fuzz and Nancy before performing Les Miserables in the evening.
After its musical opener Jago & Litefoot returns to a more traditional footing with The Backwards Men by Andy Lane, in which the infernal investigators look into some worrying developments on the streets of London, which seem to be linked to mysterious men who walk… backwards.
Next up is Jago and Litefoot and Patsy by Simon Barnard and Paul Morris, in which the investigators have a new member in their team – namely the mudlark Patsy, played by Flaminia Cinque. Robert Whitelock (Doctor Who: The Bells of St John) plays Mulberry Gride.
And the series rounds off with Higson and Quick by Justin Richards, in which Ellie (Lisa Bowerman) and Inspector Quick (Conrad Asquith) leap to the fore when something goes very very wrong indeed with Jago and Litefoot…
Jago & Litefoot: Series Eight is available for pre-order on CD and download now.