For The Love Of StoriesBig Finish produce fantastic full-cast audio dramas for CD and download.
Julie Newmar joins Dark Shadows
30 March 2019
Since 2006 Big Finish Productions has been producing audio dramas of the cult gothic soap opera, Dark Shadows. In the next release, Bloodline, Big Finish is thrilled to announce that Julie Newmar will be playing the role of the iconic character Doctor Julia Hoffman.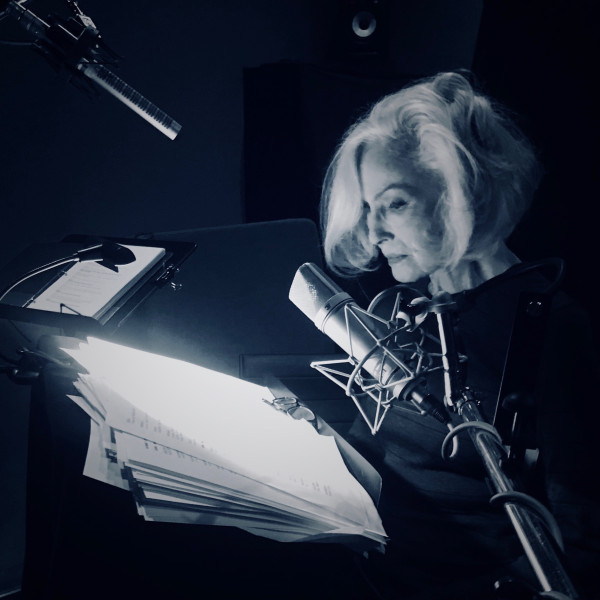 Co-producer Joseph Lidster tells us more: "Saying that the character of Julia Hoffman is an icon is the biggest understatement you could make. She was brought into the television series as a Van Helsing-type character who was destined to be killed by the vampire, Barnabas Collins, after thirteen weeks.
"Grayson Hall, who played Julia, had other ideas. She went into that TV show and took it over. Julia's relationship with Barnabas – changing from mortal enemy to best friend – was what really made Dark Shadows soar. Grayson's performance was astonishing, and the character is fascinating. She deliberately puts herself in danger because she wants to 'cure' Barnabas. Why? Because she's a scientist and she's fascinated by him.
"As their relationship develops there is a hint that she might have stronger feelings for him, and they become best friends travelling through time and parallel universes to save the Collins family. Sadly, Grayson Hall passed away in 1985 so the audio series has only had hints of what Julia has been up to since we last met her.
"We knew that one day we would want to bring her back, but who could possibly play such an iconic character? Enter the amazing Julie Newmar…"
Actor Julie Newmar became a household name following her performance as Catwoman in the Batman television series back in 1966.
"We'd been talking about bringing back Julia Hoffman for years," says co-producer David Darlington, "and had come up with dozens of what felt like brilliant ideas as to who could play her – only to go off every one of those ideas, usually the next morning! But having written the scripts for Bloodline, we were kind of committed to casting *somebody*. The license holder, Jim Pierson, came to us with a few suggestions and top of his list was Julie Newmar. To be honest, I don't think we quite believed him at first…"
"Julie agreed to read the scripts," Joe continues, "and we think she fell in love with the character. Trying to sum up Julie Newmar is pretty much impossible. She's an actress/singer/dancer/writer/lingerie inventor/real estate mogul/gay rights campaigner and much more, so we're thrilled that she agreed to take on the role."
Julia Hoffman joins Barnabas Collins (Andrew Collins) for the wedding of David Collins (Alec Newman) and Amy Jennings (Stephanie Ellyne), but where has she been over the last few years?
You can find out next month as Bloodline will be released throughout April. Welcome back to Collinsport, Barnabas and Julia…
Bloodline is written by Alan Flanagan, Will Howells, Aaron Lamont and Rob Morris and features the return of the cursed Collins family – those that survived the events of Bloodlust, the previous Dark Shadows series created by Big Finish Productions.
As family and friends gather at the Collinwood estate for the wedding of David Collins and Amy Jennings, a new mystery starts to unfold…
Bloodline is available as individual episodes on download at £3.49 to be released bi-weekly beginning in April 2019.
You can pre-order the complete series as two box set releases on CD at £25 each or download at £20 each. Or why not pre-order them both together in a bundle for just £48 on CD or £35 on download.