For The Love Of StoriesBig Finish produce fantastic full-cast audio dramas for CD and download.
Kamelion returns to Doctor Who
15 October 2018
Some may remember Kamelion, the shape-changing android from 80s Doctor Who, as the unlikely successor to robo-canine companion K9, cut short by tragic circumstance. Enter Big Finish, purveyors of Doctor Who on audio to save the day!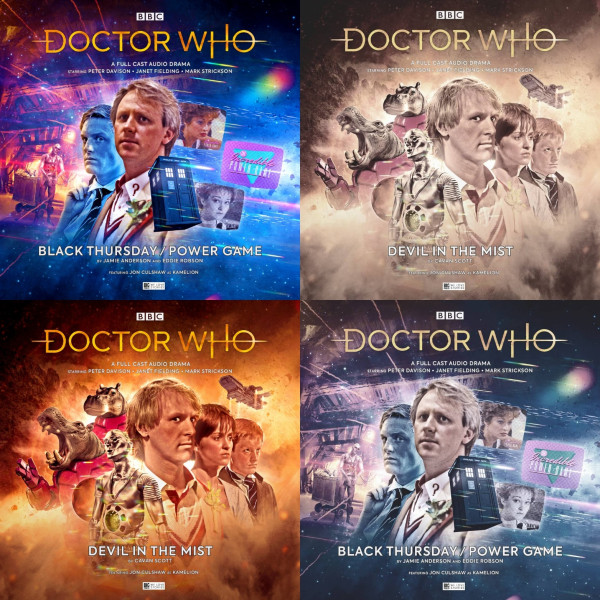 Starting in January 2019, a new set of stories start with the Fifth Doctor (Peter Davison), Tegan (Janet Fielding) and Turlough (Mark Strickson) in the Doctor Who Main Range.
And this time they're joined by their android friend Kamelion, voiced by legendary impressionist Jon Culshaw.
The robot who could change shape was set to be one of the most exciting companions of the 1980s. Operated by computer technology on the studio floor, it was a television production first! However, the opportunity was cut short by the tragic death of its operator, Mike Power.
Enter Big Finish! This unexplored chapter of Doctor Who history will be explored in three new adventures, starting in January 2019.
247. DEVIL IN THE MIST by Cavan Scott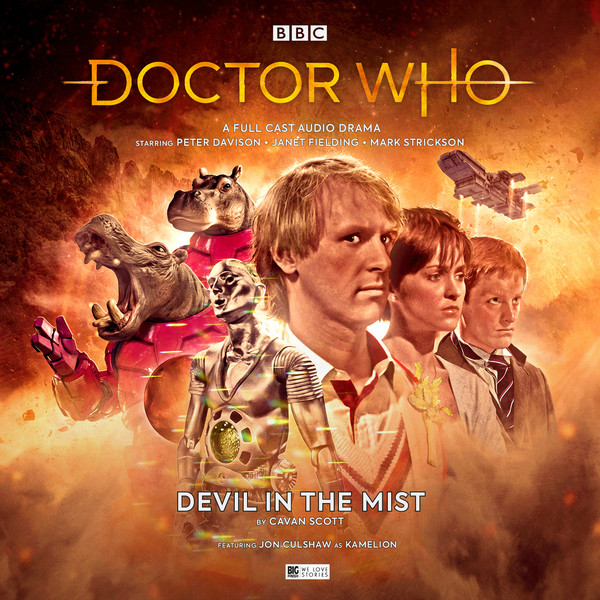 The TARDIS deposits the Doctor, Tegan, Turlough and their android ally Kamelion aboard a prison ship. A ship with just one prisoner: Nustanu, last warlord of the Zamglitti – monstrous, mind-bending mimics able to turn themselves into mist.
A ship that's in trouble, and about to make a crash-landing...
On a planet of mists.
248. BLACK THURSDAY/POWER GAME by Jamie Anderson and Eddie Robson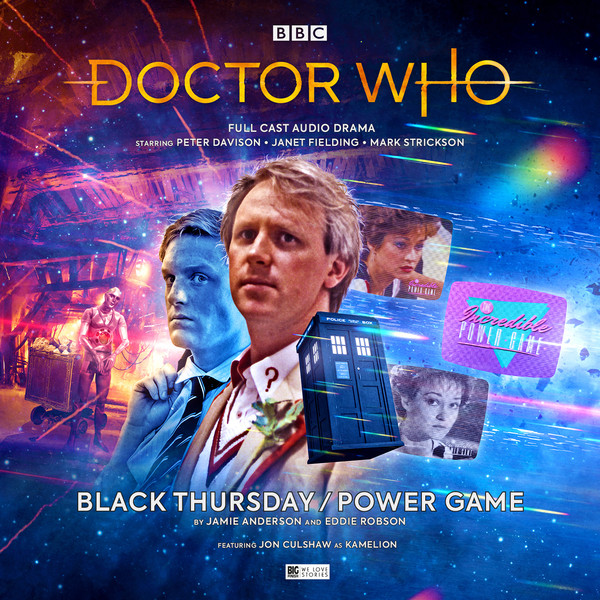 BLACK THURSDAY by Jamie Anderson
1902. Deep beneath the Welsh village of Abertysswg, men have worked the black seam for generations. Until the day of the disaster. The day that a blue box from the future materialised inside the mine.... and things would never be the same again.
POWER GAME by Eddie Robson
Welcome to the Incredible Power Game, in which three brave Earthlings enter the Void Pit in search of strange gems to help return the alien Hostess to her home dimension. Today's contestants include Graham, Sadia... and Tegan, an air stewardess from Brisbane!
249. THE KAMELION EMPIRE by Jonathan Morris
Story details TBA
Jon Culshaw, said "He's a very elegant soul, Kamelion. A cross between C3PO and a suit of armour. He was sinister, and had a graceful presence about him, it was beautifully unnerving. A fascinating character."
Each of these releases will be available monthly, starting in January 2019, at £14.99 on CD or £12.99 on download. All CD purchases unlock a download option via the Big Finish app and the Big Finish website.
Or you can save money by getting a subscription to the Doctor Who Main Range. When you subscribe you'll get 30% off the price, free specially recorded Short Trips stories, PDFs of the scripts, and extended downloadable extras. You can subscribe for either 6 or 12 releases.
Coming out tomorrow in the Doctor Who Main Range, the Seventh Doctor faces the ultimate betrayal in The Quantum Possibility Engine by Guy Adams.
The Doctor and Ace are locked up. The TARDIS is gone. Things just couldn't get worse, could they?
Of course they could. Things can always get worse — the new President of the Solar System, Josiah W Dogbolter, didn't get where he is in life without learning that. That's why he has a Quantum Possibility Engine.
It's a wonderful machine, creating a wonderful Solar System. And with this wonderful device, he can bring happiness and peace to all.
Possibly.
Either that or tear the universe to shreds, it's hard to be sure which.