For The Love Of StoriesBig Finish produce fantastic full-cast audio dramas for CD and download.
Linda Thorson returns to The Avengers after 50 years
29 January 2021
Crack open a bottle of champagne and pop a red carnation in your buttonhole, because the actress behind the legendary Tara King is back for more espionage with The Avengers.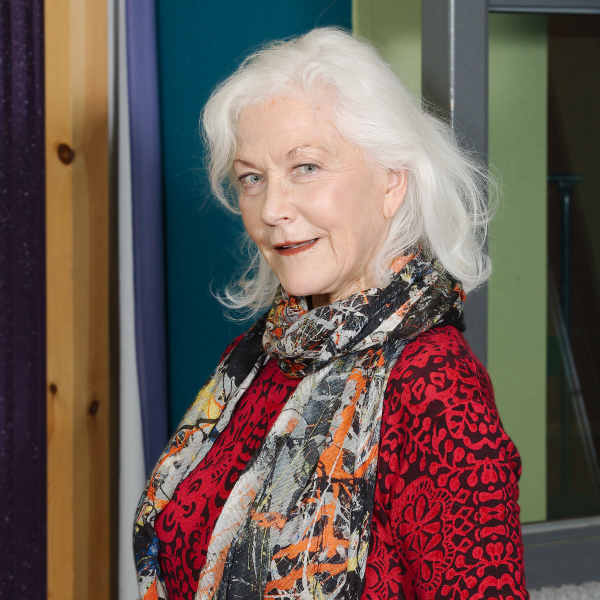 Due for release in April 2021, Big Finish Productions presents four brand new, full-cast audio adventures adapted from The Avengers comic strips originally published in TV Comic.
Taking the role of dashing spy-about-town John Steed is Julian Wadham (The English Patient) with Emily Woodward (Heroes and Villains) as his trusty sidekick, Tara King.
And joining them for one episode, Mother's Day, portraying a villainous Russian grandmother called Tatiana, is none other than the original 1960s TV series' Tara, Canadian actress Linda Thorson.
Of returning to the series on audio, Linda said: "Patrick Macnee always used to say, 'The Avengers is forever. There'll always be an Avengers.' That was his favourite quote. Little did he know that Big Finish would take it on. I think it goes very, very well on audio. I give it ten out of ten.
And of her new Avengers family, Linda added: "Julian Wadham has got the elegance, the lightness of touch, and the slight sardonic savoir faire of Steed. And Emily Woodward is really something. Talent is in every bone of her body. She's fiercely wonderful. I love her. And I just thought the script was fabulous."
The Avengers: The Comic Strip Adaptations Volume 05: Steed & Tara King is now available for pre-order as a collector's edition four-disc box set or digital download, from just £24.99, HERE!
The four exciting stories in this volume are:
Whatever Next? By John Dorney
After an eccentric scientist correctly predicts an imminent asteroid collision, John Steed and Tara King are dispatched to uncover the basis of his precognitive powers. The answer is stranger than they could possibly have expected...
How Does your Garden Grow? By Dan Starkey
When the plants around an Air Force base grow to prodigious proportions over-night, an explanation is required. The trail leads to an out of the way farm and a potential scientific break-through - but there might just be a snake in the grass...
A Very Civil War by Roland Moore
Steed and King are summoned to investigate a most unusual robbery - where the robbers don't seem to have been interested in taking the money. How does the mystery tie in to a local Civil War reenactment society?
Mother's Day by Sarah Grochala
Mother has been called back to his Alma mater to present the school prizes - but someone doesn't want him to survive the ceremony. It's down to Steed and King to go undercover and stop the assassins from spoiling the day...
Writer Sarah Grochala said: "I was absolutely thrilled when I heard that Linda Thorson was going to play Tatiana. I spent a lot of time rewatching lots of episodes beforehand, so I hope that she liked the way I wrote Tara.
"I really love Tara King. I really love her flat, with the spiral staircase. It's like she's got the ultimate girl pad. She's one of these characters who just goes out and does things. It's such a refreshing thing to see a female character who gets to fight spies."
Script Editor John Dorney added: "It was so much fun to do. I think the show is so fondly remembered because it's inherently stylish and fun. It's the most Sixties thing imaginable and you want to keep that tone and that style.
"Tara King is great fun – I love the original character. She's just got such sparkly energy, such a playful tone. She feels a bit more human than Cathy Gale and Emma Peel. She is effectively a trainee so she's potentially more flawed which makes her a bit more accessible."
TThe Avengers: The Comic Strip Adaptations Volume 05: Steed & Tara King is now available for pre-order as a collector's edition four-disc box set or digital download, from just £24.99, HERE! Big Finish listeners can save money by purchasing volumes 3-5 together as a single bundle from as little as £70.