We love StoriesBig Finish produce great full-cast audio drama for CD and download, featuring many popular television fantasy series.
Lynda Bellingham OBE - Rest in Peace
21 October 2014
It is with much regret that we have to join the many voices paying tribute to the wonderful Lynda Bellingham, who died on Sunday...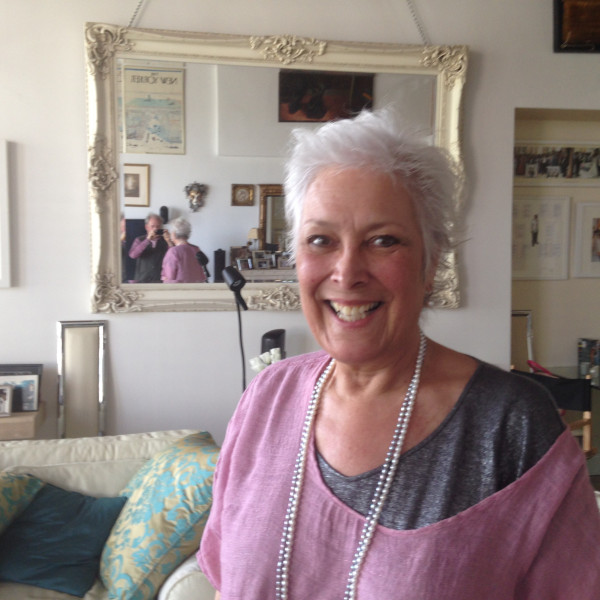 Lynda Bellingham was a much loved face of British television, from her regarded familial presence as the Oxo Mum, to a part of the Loose Women team, as well as a star of BBC's All Creatures Great and Small and many, many other roles.
Her presence in 1986's Doctor Who - Trial of a Time Lord as the Inquisitor meant that one day Big Finish went a-calling to see if she would be interested in reprising the role. As Big Finish director, writer and producer Gary Russell remembers:
"I was sitting on a train, chatting away on my mobile to Justin Richards when he asked if the Inquisitor could be given a name for his Gallifrey script. I said I thought this was a good idea, just in case Lynda Bellingham said no to joining us and we could make it *any* Inquisitor.
A few days later, I was on the phone to Lynda (I had emailed her and she rang me "it's the Oxo mum" was my first thought - "she's as lovely as I imagined!". I didn't say this to her though.) I explained that we'd given her a name. "Darkel? Sound deliciously evil" she laughed. "You have no idea where I want to take her..." I replied. "Oh, is she going to come back? As a baddie? I never play baddies." My plan had worked!!
A month or two later, we were at the Moat Studios in Brixton - myself, Lalla, Louise, John, Miles and in walked our "guest star". I honestly don't know if she knew any of the actors before that day. Within five minutes, they were behaving like lifelong friends. Lynda had that ability to just be loved simply by being there. Over the next few years as we did series after series of Gallifrey, she was just one of the gang, loving Darkel, loving getting badder and badder with that throaty smokey voice growling it's way through the politics and shennaigans of Gallifreyan Society.
The last time I spoke to Lynda was when we were planning series five and six. Scott Handcock and I had floated the idea of an alternative universe Darkel and I wanted to sound Lynda out. She was busy but would absolutely make time if she could. But the schedules looked like they would clash and in the end we realised that Darkel was *already* a baddie and as the character we were thinking of was also a baddie, it would seem a waste to bring Darkel back just to repeat what she had already done so brilliantly before.
I don't regret that decision. I do regret not ever realising that I'd never speak to her again. She was amazing, funny, flirtatious, raucous, so very smart and, above all, a really good mate - to myself and everyone else involved that that audio series.
I'm am glad we brought her back in the first place, I am honoured she agreed and I am delighted she loved it enough to keep coming back. She will be missed for a very long time to come."
Lynda's final recording for Big Finish comes out later this year, and the story's producer David Richardson has some fond memories of the recording:
"I only worked with Lynda once, on The Trial of the Valeyard, but she was absolutely smashing. In studio she was the same gorgeous person you've seen on the telly - warm, very funny, caring and very open and honest, and a terrific actress. I went home telling everyone how she was my new favourite person. She had an impact on my life - and we only met for a day. But I imagine that many people will have stories of how she has made an impact on their lives, even if they never met her. Lynda Bellingham leaves an extraordinary legacy."
Actor and comedian Toby Hadoke has been conducting a series of interviews talking to people who've been in Doctor Who over the last fifty years, and had happened to speak to Lynda a few months ago. He's kindly edited the piece and let us put it live today: either as a free download here Toby Hadoke's Who's Round or as a podcast here.
We would like to take this time to send our condolences and best wishes to Lynda's friends and family, at what we know must be the most difficult of times. Her passion for life was an inspiration to all.