We love StoriesBig Finish produce great full-cast audio drama for CD and download, featuring many popular television fantasy series.
New Release Announced - The Worlds of Big Finish!
17 January 2015
Big Finish is pleased to announce full details of a very special release for May 2015 - bringing together a host of listeners' favourite characters from The Worlds of Big Finish!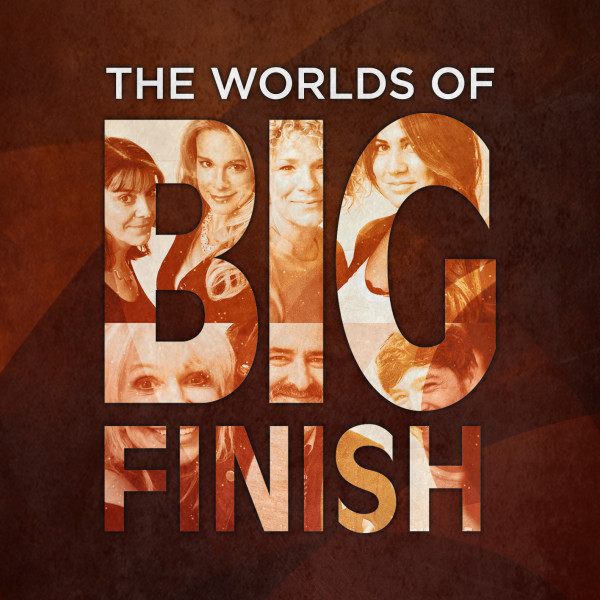 As announced exclusively at Big Finish Day 6 this weekend, coming in May is a new multi-story set, The Worlds of Big Finish.
"Strangely, the idea of doing a big Big Finish mash-up came to me before I even knew The Worlds of Doctor Who was on the cards," says producer and director Scott Handcock. "It just took a very, very long time to schedule! Thankfully, The Worlds of Doctor Who demonstrated there was an interest in these crossovers and this one deftly manages to weave the various continuities together in one grand conspiracy!"
The Worlds of Big Finish spans six half-hour episodes, written by David Llewellyn, and features Abby (Ciara Janson) and Zara (Laura Doddington) from Graceless, Sherlock Holmes (Nicholas Briggs), Dorian Gray (Alexander Vlahos), Iris Wildthyme (Katy Manning), Vienna (Chase Masterston) and the woman who kicked off Big Finish in the very beginning: Bernice Summerfield (Lisa Bowerman).
"David's done a fantastic job of devising a storyline that works as six standalone episodes in their own right," Scott continues. "Each one is very much in keeping with their parent range - but also bleeds and feeds into the other storylines to form one great big epic Big Finish adventure! It's been great to see the various elements develop and interconnect, and to play with so many different characters - including the revival of Graceless and Iris Wildthyme!"
The four-disc release is comprised of six episodes across three discs - The Archive, The Adventure of the Bloomsbury Bomber, The Feast of Magog, Kronos Vad's History of Earth (Vol. 36,379), The Lady from Callisto and The Phantom Wreck - with the fourth disc including outtakes and roundtable interviews with cast and crew.
Guest stars for the The Worlds of Big Finish include John Dorney, Barnaby Edwards, Rhys Jennings, Katharine Mangold, David Menkin, Rosanna Miles, Terry Molloy, Rebecca Night, George Rainsford, Hugh Skinner, Michael Thomson and David Warner.
The Worlds of Big Finish is available at pre-order prices now on CD (£20) and download (£18) by visiting its product page, where you can listen to a trailer from sound designer and composer Steve Foxon...