For The Love Of StoriesBig Finish produce fantastic full-cast audio dramas for CD and download.
Short Trips 2022 Competition Winner Announced
7 December 2022
The winner of the Paul Spragg Memorial Short Trips Opportunity 2022 is announced today, with a brilliant new writer making their debut at Big Finish Productions in December.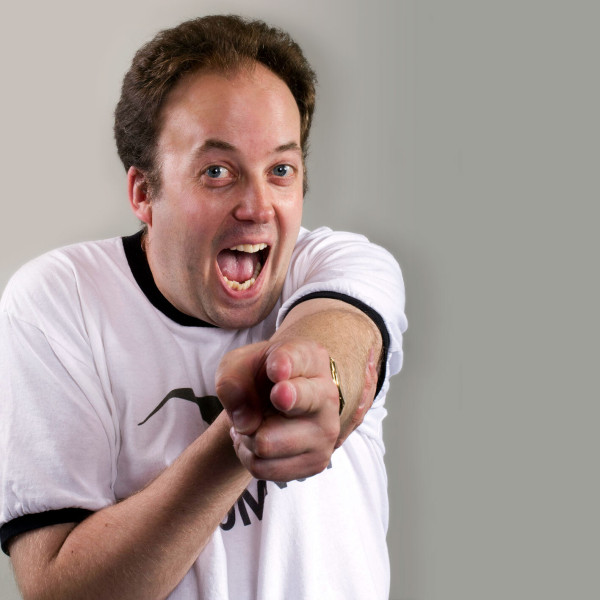 In 2014, Big Finish sadly lost the cheerful and much-loved Paul Spragg, who was at the heart of the company's production office and a dear friend to many.
To honour his memory, Big Finish holds an annual Doctor Who short story competition to encourage new and aspiring writers – as Paul did through his many considerate emails, letters and social media posts.
Each year, the winning entry is produced as a Doctor Who – Short Trip audiobook and released as a free download from the Big Finish website on 29 December, Paul's birthday.
This year, the judges chose The World Tree, an Eleventh Doctor adventure written by Nick Slawicz.
Nora Wicker is forgetful. Not big things – not yet, anyway. She remembers her address and where the shops are. She remembers people when they come to visit, no matter how rare that is.
But she doesn't remember where the bush with the red leaves in her garden came from – and she definitely doesn't remember asking for a house call from the Eleventh Doctor.
The 2022 judging panel comprised Big Finish's Creative Director, Nicholas Briggs, former Doctor Who Brand Editorial Manager, Gabby De Matteis, Producer of the Doctor Who – Short Trips range, Alfie Shaw, and the winning entry's Producer and Script Editor, Peter Anghelides.
Nicholas Briggs said: "What struck me about this story is how very moving it was. It's a sensitive subject, handled very deftly. And during the judging session, it just kept floating to the top of our lists. We all loved it."
Gabby De Matteis added: "There's such a strong warmth to The World Tree. Even on a first read, I could feel Nick's writing squeezing at my heart from the off! Nora Wicker feels like a real, living person and I totally believed in her story, her marriage and her memories.
"Nick's writing is so assured, too. His approach to the Doctor Who universe is a thoughtful and tender one, and he's depicted the Eleventh Doctor beautifully. Smart, empathetic and a little sentimental which are, in my view, all of the best qualities that a Doctor Who story can have."
Alfie Shaw agreed: "There's always something special about bringing a new writer into the world of Doctor Who, and that's why the Paul Spragg Opportunity is an annual delight.
"It's very refreshing for my involvement to end once the judging process is over, and to experience the final piece like the rest of the listeners. Nick's pitch was very strong and I love the Eleventh Doctor, so I can't wait to hear The World Tree."
Peter Anghelides concluded: "I've enjoyed working with Nick as he completed the story. He understands what makes a good Short Trip which, I think, is a character piece that illuminates the Doctor and their world. He's captured the Eleventh Doctor very well.
"I think any Doctor Who fan will enjoy this but those who especially love the Eleventh Doctor will also note nuances that illuminate the era. It's a very worthy 2022 winner and our congratulations and thanks to Nick Slawicz for writing The World Tree."
Doctor Who – Short Trips: The World Tree, read by Lisa Bowerman, will be released as a FREE download exclusively from the Big Finish website on 29 December 2022.
The six previous winners of the Paul Spragg Memorial Short Trips Opportunity, all available to download for free, are:

2016: Doctor Who: Forever Fallen by Joshua Wanisko
2017: Doctor Who: Landbound by Selim Ulug
2018: Doctor Who: The Last Day at Work by Harry Draper
2019: Doctor Who: The Best Laid Plans by Ben Tedds
2020: Doctor Who: Free Speech by Eugenie Pusenjak
2021: Doctor Who: The Lichyrwick Abomination by Joe Vevers