We love StoriesBig Finish produce great full-cast audio drama for CD and download, featuring many popular television fantasy series.
Sil and Flip Return in 2014 Sixth Doctor Trilogy
30 July 2013
Sil, the financially-astute slug-like creature from Thoros Beta, is returning to Doctor Who in January 2014 - in an audio adventure written by his creator Philip Martin. It's the first story in a trilogy of adventures from Big Finish, which stars Colin Baker as the Doctor accompanied by Lisa Greenwood as Flip, his daredevil young companion from the East End.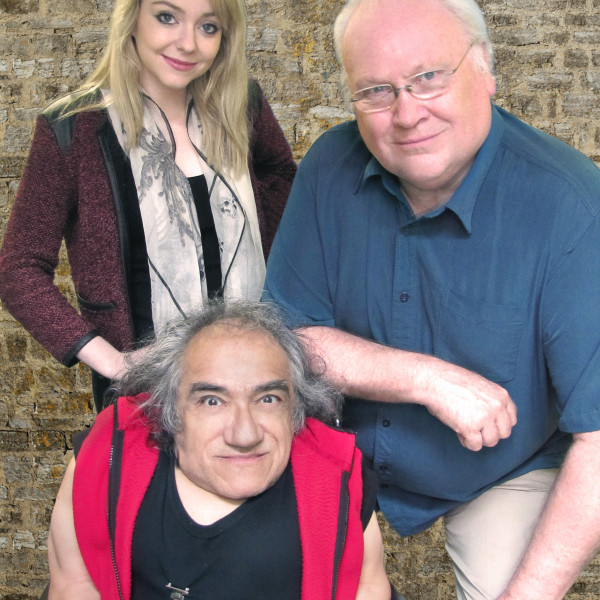 "The last we heard from Flip, she was promising the Sixth Doctor that she'd do her best to curb her reckless streak – but can a leopard really change its spots?" says script editor Alan Barnes. "That's the question running under all of the stories in this latest trilogy."
Doctor Who: Antidote to Oblivion begins the run, a direct sequel to Sil's TV adventures Vengeance on Varos and The Trial of a Time Lord (parts five to eight), and the Lost Story (made on audio by Big Finish) Mission to Magnus.
"Rogue trader Sil isa villain as relevant to 2014 as he was to 1985," says Alan, "and he's played, as always, by the brilliant Nabil Shaban. Set in a privatised future UK, Antidote to Oblivion has Sil up to his gills in a scheme to turn austerity into prosperity… whatever the cost!"
Next up is Doctor Who: The Brood of Erys, in which the abduction of Flip leads the Doctor to the planet Asphya and its mysterious moon Erys… Nicola Sian, who played Clara's mum in The Rings of Akhatan, guest stars as amnesiac space traveller Sarra Vanser.
"After working with Philip Martin, it's also been a pleasure to work with another brilliant 1980s writer – Full Circle author Andrew Smith – on the second story, which begins with the TARDIS being invaded by a horde of imp-like creatures known as the Drachee…
"Finally, we've got William Gallagher's Doctor Who: Scavenger, a near-future adventure in which an Anglo-Indian mission to rid the stratosphere of space junk goes horribly wrong when a so-called 'zombie satellite' returns to life."
Scavenger guest stars Anjli Mohindra, best known to Doctor Who fans for playing Rani Chandra in forty episodes of The Sarah Jane Adventures opposite Elisabeth Sladen. She has also previously appeared in the Bernice Summerfield box set Road Trip.