For The Love Of StoriesBig Finish produce fantastic full-cast audio dramas for CD and download.
The Avengers: The Lost Episodes - Volume 5
26 May 2015
Ahead of July's fourth box set, today we're pleased to announce details on the Fifth Volume of adventures of Steed and Keel...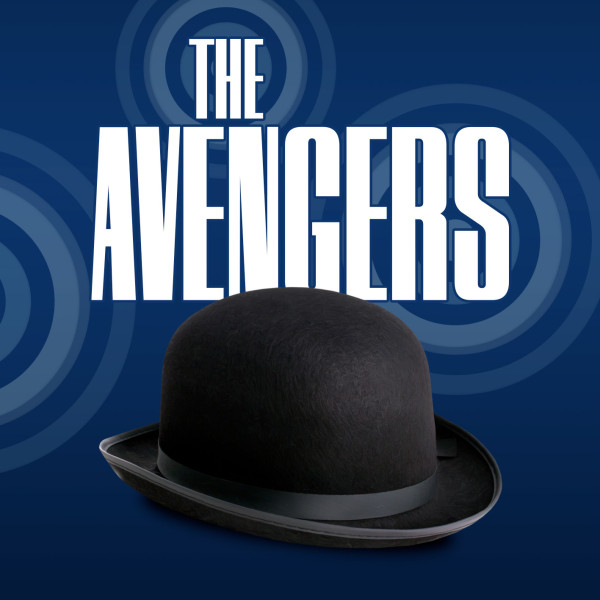 Starring Julian Wadham as John Steed, Anthony Howell as Dr. David Keel and Lucy Briggs-Owen as Carol Wilson, The Avengers: The Lost Episodes Volume 5 brings to life four more classic episodes from the now sadly missing first series of the 1960's classic.
In a first for the range, each episode included in the set has been adapted by a different writer. As well as a script from the ever-talented John Dorney, Volume 5 also contains adaptations from Dan Starkey, Phil Mulryne and Rae Leaver.
Dan Starkey: "I've had great fun in contributing to this set, both as a performer and writing the reconstruction of Nightmare. It's been very helpful appearing as One Ten and numerous other characters across the range, as I've been able to absorb the feel of the series, but it's another step again actually reimagining a lost episode. John Dorney was of course extremely helpful talking me through some of the specifics of the format - the fact that we have to respect the nature of a script written for virtually live broadcast in 1961 with some of the technician ramifications that entails - and Ken Bentley was very incisive in his comments on the various drafts of my script - it's a lot leaner and more exciting as a result. As to the content, the synopsis of the story that I was working from is quite tantalising, but rather impressionistic in terms of the actual plot: I hope I've filled in the gaps in a satisfying way and I'm really looking forward to hearing the finished product! Certainly it was great fun writing a thoroughly unpleasant character like Reece, and Dr. Keel really does get knocked about in this story!"
But the latest set of stories posesd an interesting challenge for our writers - as while Girl on the Trapeze is an adaptation of the existing television episode, the remaining three stories no longer exist on film or as scripts. The episodes have been recreated by the writers, using all the reference material available and with the advice of Avengers experts Alan Hayes and Richard McGinlay.
5.1 Nightmare by Dan Starkey, from a storyline by Terence Feely
When one of his patients, an experimental scientist, goes missing, Dr Keel ends up impersonating him. But not all doctors are on the side of the angels.
5.2 Crescent Moon by Phil Mulryne, from a storyline by Geoffrey Bellman and John Whitney
On a Carribean Island, Steed finds himself caught up in a curious case of kidnapping, where if he wants to save a missing girl, he's got to find out what's really going on... and quickly.
5.3 Girl on the Trapeze by Dennis Spooner, adapted by Rae Leaver
The circus has come to town - but after Keel witnesses an apparent suicide, it becomes clear that the clowns are concealing something sinister behind the scenes.
5.4 Diamond Cut Diamond by John Dorney, from a storyline by Max Marquis
A smuggling ring is leaving a trail of bodies in its wake. Steed goes undercover as an air steward to investigate, but can he confront the culprit before it's his head on the block?
The Avengers - The Lost Episodes Volume 5 is released in January, and is available to pre-order now.
Volume 4 will be released in July, with the three previous sets also available to order now.
Meanwhile, The Avengers: Steed and Mrs Peel - The Comic Adaptations Volume 1 is due for to begin release in April 2016, with a second set and accompanying graphic novel following in November 2016. All three releases can be pre-ordered today as part of specially discounted bundle.