We love StoriesBig Finish produce great full-cast audio drama for CD and download, featuring many popular television fantasy series.
23 September 2018
Some new tales from the world of the Avengers, a trip to outer space, the return of the most wicked incarnation of the Master yet, more vinyls and another Big Finish Original! All in a week's work at Big Finish.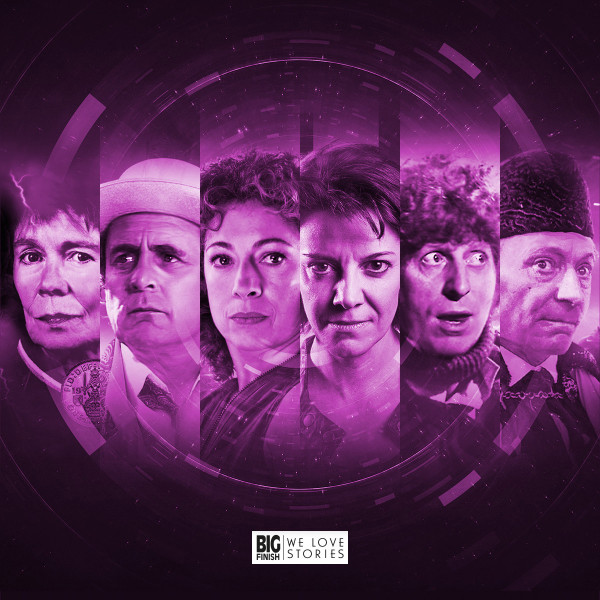 The second chapter of Star Cops on audio comes out this December and you can have a first listen to Mother Earth 2, with the trailer on Monday.
It's been months since the last attack by Mother Earth, the activist group opposed to mankind's expansion into space. It's believed that the group is finished. But instead, Mother Earth is about to renew its campaign. This time with even more ferocity and violence.
David Warner and Celia Imrie star in Shilling & Sixpence Investigate, a brand new series from Big Finish. Shilling & Sixpence Investigate is the fourth production of our Big Finish Originals, launched to celebrate 20 years of audio drama from Big Finish Productions.
Catch Shilling & Sixpence Investigate in the first series of their murder mystery adventures, which came out Tuesday.
February 1939. Desmund Shilling arrives in Morlington Hill, deep in the heart of Cornwall, having been given the post of Head of English at Morlington School for Girls by the hearty headmistress Lavinia Sixpence.
Not far away, at Boothby Hall, Inspector Cribbage and Sergeant Salt are investigating the horrific murder of Lord Pluck – who is to blame? His grieving widow, Lady Penelope? His impetuous son, Viscount Robert? The no-nonsense cook, or the handsome young school caretaker Joseph?
Miss Sixpence and Mr Shilling mount their own investigation, and very soon, horrible truths come to light…
As announced on Wednesday, Michelle Gomez returns as Missy in her own adventures on audio. This wicked incarnation of the Master returns, and this time the Doctor isn't here to stop her…
Michelle Gomez, who played the Doctor's best friend and wicked enemy, Missy, in the recent Doctor Who television series, will be returning to the role in some brand new audio adventures from Big Finish Productions made in arrangement with BBC Studios.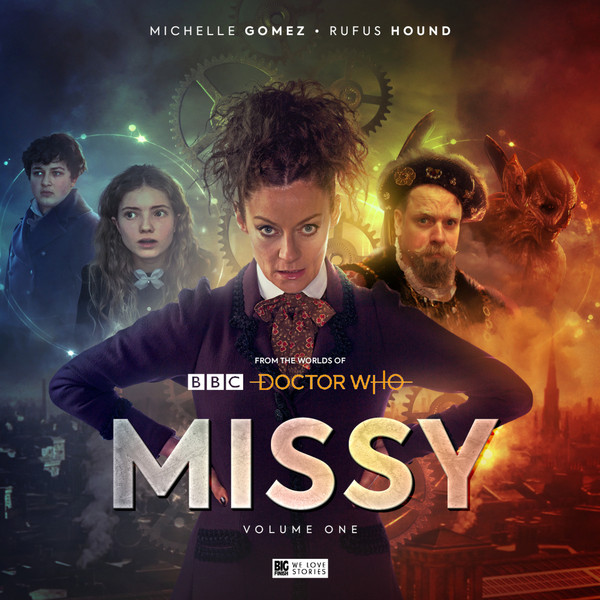 These new adventures see an unleashed Missy bringing the universe to wrack and ruin. We can't wait for its release in February 2019!
Too Many Targets, the latest story in The Avengers audio adventures arrived Thursday. Adapted for audio from the novel by John Peel and Dave Rogers, all the Avengers are needed to solve a series of strange murders. Yes – all of the Avengers!
The Avengers – Too Many Targets is out now.
Two agents are dead, and their murderers sound worryingly familiar. A killer gorilla is on the loose, a deadly disease is ravaging a distant country and an eminent Doctor has been kidnapped. It's all pretty much business as usual.
But when John Steed is called in by his old boss and given an appalling task to complete at the same time as Tara is given one that's even worse, it becomes clear that the myriad threads of a terrifying scheme are drawing together.
The fate of the world hangs in the balance. Steed won't be able to handle this case alone. The Avengers are needed. All of them.
Following the sell-out success of Big Finish's limited edition Doctor Who stories on vinyl in Sainsbury's and HMV earlier this year, we have two more exclusive releases coming to stores soon. You can read up about them coming soon on Friday.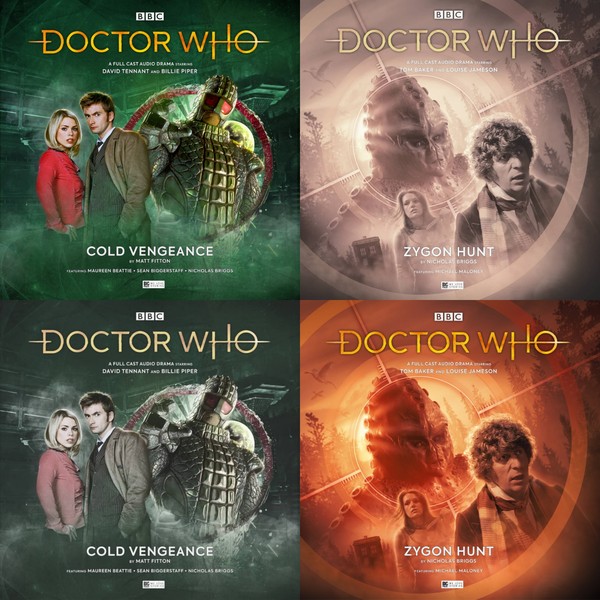 And don't miss the chance to save money by taking advantage of the pre-order prices on some of our recent releases – only available until the end of this month. You can pick up some great audio tales from Bernice Summerfield, and a whole host of Doctor Who! Find out on how to save on Saturday's news.
And that's the week's news. Stay in the know by following us on Facebook, Twitter and Instagram.