We love StoriesBig Finish produce great full-cast audio drama for CD and download, featuring many popular television fantasy series.
17 February 2019
This week there was the announcement of the perfect audiobook coming soon for those with the post-Valentines blues, some special Doctor Who offers, the finale of the Fourth Doctor series 8 and much more. Don't miss out on any of the news in the Big Finish Roundup.
At the time of writing, there are some special offers on our Doctor Who Main Range stories.
From now until 23:59 UK time on 20th February 2019, you can get each of the stories in the Doctor Who Main Range from release 101 (Absolution) to 150 (Recorded Time and Other Stories) at just £6 on CD or £5 on download each.
Head to URL https://www.bigfinish.com/offers/v/dwmr101150 and use access code ABSOLUTION to get these stories at their special offer price. Please note that we will still have stock of these CDs, we want to make sure you can fill some gaps in your collections. Don't forget that every CD purchase unlocks a download option on the Big Finish website and the Big Finish app.
The trailer for the third set of The Comic Strip Adaptations from the world of the Avengers was released Monday. This time, John Steed is joined by Tara King, as the Avengers get four more cases to solve…
The Avengers: The Comic Strip Adaptations Volume 3 is due for release later this month.
Two more adventures were released on Tuesday for the Fifth Doctor, Tegan, Turlough and Kamelion in the latest addition to the Doctor Who Main Range. Peter Davison, Janet Fielding, Mark Strickson and Jon Culshaw continue their adventures in the TARDIS…
Doctor Who – Black Thursday / Power Game is out now.
Secrets have been revealed and the Fourth Doctor and his friends at last know who they are fighting. Alliances will shift. Friends will die. Can even the Doctor come out of this alive? Tom Baker and Jane Slavin returned in the finale of The Fourth Doctor Adventures Series 8 on Wednesday.
Volume 2 of The Syndicate Master Plan is out now, following on from the run of adventures in The Syndicate Master Plan Volume 1 released in January.
Story details and the trailer for the special Doctor Who release The Eighth of March were released on Friday. With some of our favourite characters all together in one box set, and several audio debuts such as the Paternoster Gang and the two Osgoods, we can't wait for this one!
In celebration of all the strong female characters from the Doctor Who universe, a female lead cast – along with female writers, producer and director – has come together for an audio box set like no other.
Scattered through all of space and time, there are many women whose paths have crossed that of the Doctor.
Some were once fellow TARDIS travellers, some staunch allies defending the Earth, and one was the Doctor's wife…
From Victorian London, to an intergalactic convention, from the offices of UNIT, to an impossible university library – on the 8th of March, four very different adventures will unfold.
Carrie Sutton's novel After the Break-Up: A Girl's Guide will be available as an audiobook this May, as announced on Saturday. With the tag line, 'My year of good friends, bad dates and new underwear', After the Break-Up is a guide to life, love and loss – perfect for anyone with the blues after Valentine's Day.
Due for release in May 2019, Carrie Sutton, a professional actress who has worked extensively in theatre, will narrate her novel After the Break-Up as a new audiobook, originally published by Big Finish on eBook and paperback in October 2010.
What do you do when the One turns out not to be the One after all? When your dream home is snatched away from you, unfinished Schreiber kitchen units and all, and your dog is sent to live with your parents? When you suddenly have to find a flatmate, a way to pay the rent, a reason to keep going and maybe… ultimately… a new boyfriend?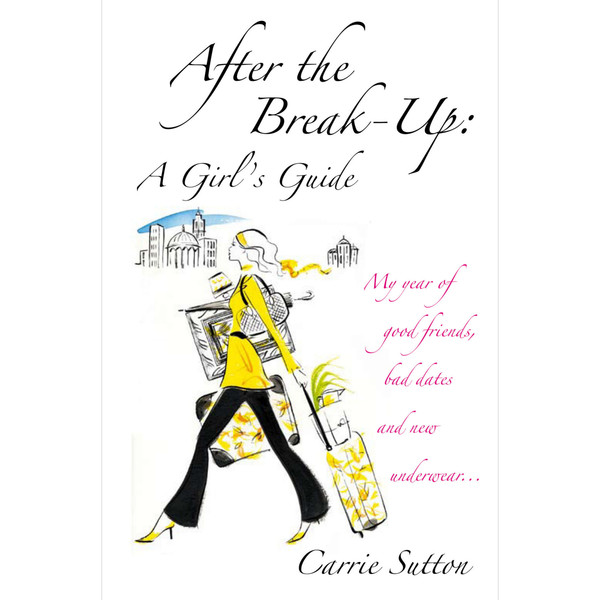 And that's the news this week. Keep in the know by following us on Facebook, Twitter and Instagram.